The list of members below only shows those members that are permitted and want to be listed. If you want your details listed then please ensure that you have met all of the necessary requirements for the organization and then check that the 'Show me in the Breeder List' option is checked in your profile. If you do not see the option there beneath the Password reset button, then you will need to Contact Us.
The breeder's list below can be searched by entering terms in the search box. Each term is required in the list entry for it to be displayed.
The map shows the locations of our members, but their contact details will only be displayed (when you click on the location) if they have chosen to be listed on this page.
Attention BUYERS
If you want to be sure you are getting a pure guinea hog, buy from a reputable breeder who is an AGHA member. Do not accept the animal without proper documentation. Piglets from a registered litter must show the permanent registration number on the AGHA form given to you. Any application to register a piglet or hog whose litter was not previously registered must have the parentage and their registration numbers listed on the form. Ask if the breeder if he/she is a member of the American Guinea Hog Association. Specifically ask if the boar and sow are AGHA registered. Our members abide by a Code of Ethics in dealing with the public and fellow breeders.
Loading Breeder List – Please Wait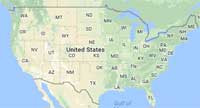 State
Last Name
Data
Maine
Bye

Lifetime

Matthew Bye

Hams Hill Homestead

207-671-0937

South Casco, Maine

bohica822(Replace with @)yahoo.com

Wisconsin
Bradley

Todd & Julie Bradley

One-eyed Dog Farm

608-365-2279

Beloit, Wisconsin

tosimplylive(Replace with @)yahoo.com

We live on a small farmette outside of Beloit, Wisconsin. We keep just one breeding pair of American Guinea Hogs.

North Carolina
Buesching

Karl Buesching

Thistle Draw

443-829-6610

Liberty, North Carolina

booschang(Replace with @)gmail.com

We love our little black hogs!

Wisconsin
Gunby

Jessica & Keith Gunby

Small Bridge Farm

608-437-4049

Mt Horeb, Wisconsin

jgunby(Replace with @)mhtc.net

Missouri
Green

Randy & Donna Green

Rocking Heart Farm

573-238-4179

Grassy, Missouri

randyg062(Replace with @)msn.com

Florida
Rutten

850-508-9364

Havana, Florida

mrutten(Replace with @)att.net

North Carolina
Childers

Bonnie Childers

Donnybrook Farm

828-756-4412

Marion, North Carolina

donnybrookfarm(Replace with @)yahoo.com

We are a small family farm raising heritage American Guinea Hogs and Reg Saanen dairy goats. Located in the beautiful Blue Ridge Mountains of North Carolina.

Michigan
Shepard

Randy Shepard

1/2 Ass Acres

616-890-9544

Sunfield, Michigan

randy(Replace with @)halfassacres.net

Pennsylvania
Kelley

Mark & Sara Kelley

Swirly Girl Farm

717-514-1234

Newville, Pennsylvania

sara.kelley2010(Replace with @)yahoo.com

We are a small goat and cow dairy that makes artisan cheeses. Mark grew up in 4-H swine club and instantly fell in love doing his research later in life on the AGH. We spoil our hogs and love to be with them as much as possible.

Indiana
Agarwal

Lifetime

Janice M. Agarwal

MeGoNowhere Farms

317-590-6496

Zionsville, Indiana

jagarwal(Replace with @)reagan.com

Pennsylvania
Hoffman

Amanda J. Hoffman

Hoffman Homestead

215-962-2303

Barto, Pennsylvania

ferts4ever(Replace with @)gmail.com

I have a small family homestead on the eastern side of PA with two sows that I breed only once a year. I currently have 7 castrated males piglets for sale (born 10/18/17) and one female piglet for sale (born 10/8/17). If you have any questions feel free to contact me.

Missouri
Brawn

Steven & Peggy Brawn

Black Hog Holler

417-299-0956

Seymour, Missouri

stevebrawn(Replace with @)verizon.net

Are farm is in Southwest Missouri, about 30 miles east of Springfield. We have a small hobby farm, but love our AGH! We currently have 4 sows, one boar, and several barrows we are raising for meat. You can check us out at: http://stegs.webs.com/.

North Carolina
Willard

Lucas Willard

Willard Farm

336-817-4143

King, North Carolina

lukewillard12(Replace with @)yahoo.com

Sow and Plow Farmstead is a small family farm in the foothills of North Carolina. We have chosen American Guinea Hogs for their reputation as a heritage breed, docile nature and their grazing abilities. Our American Guinea Hogs have access to grass pasture and wooded pasture during the day and are only put pat night. These hogs are raised alongside Nigerian Dwarf Goats, Chickens and Guinea Fowl.

Florida
Andrews

Chris & Cheryll Andrews

Sassafras Holler

850-296-1115

Havana, Florida

guineasintheholler(Replace with @)gmail.com

Wyoming
Lake

Tracy Lake

Wild Lake Family Prairie Homestead

619-203-4151

Casper, Wyoming

tlabbey(Replace with @)yahoo.com

Florida
Wsbk

Lifetime

Tallahassee, Florida

mdrotts(Replace with @)yahoo.com

WSBK (est. 1993) is a small farmstead in the Florida Big Bend area which is home to six adult AGHs (+ 13 bacon bits born March 2018), about 40 adult and 23 baby chicken, several horses, multiple barn cats and several dogs. ---------- Of the adult purebred AGHs, one boar is registered, two gilts (sows) will be registered in the near future. We also have an unregistered boar and two AGH barrows (for our own Camp Freezer). In the future, we hope to expand the herd by both purchasing other sows. Now that we have established our ability to handle, breed and birth this breed, we are ready to begin a carefully planned breeding program of only registered AGHs. ---------- As of 23 March 2018, we tripled our current herd size with the birth of our first homegrown litter (3 boys, 3 girls) out of the unregistered boar and one of the two (currently still unregistered) sow. The other (currently still unregistered) sow provided us with another unregistered litter of 7 on 23 March 2018 (4 boys, 3 girls). While we plan on keeping the first litter and grow them out for our own food supply, the second litter will be available for purchase as meat hogs. Please contact us if you are interested in any of those upcoming piglets. ---------- We are committed to the future of the breed and hope to contribute significantly by moving to AGHA registered stock only by the end of 2018.

Nebraska
Kneifl

Jim & Rachel Kneifl

Ionia Farm

402-672-2332

Newcastle, Nebraska

jimrachelkneifl(Replace with @)gmail.com

Ionia Farm is in Northeast Nebraska real close to the South Dakota border. Our breeding stock includes three sows and one Boar. We are in love with this breed and would love to share this love with others who are interested in this unique breed of hogs. We also raise goats and other heritage breeds of animals. Please contact us via email with any questions. Spring piglets will be available soon!

Virginia
Thomas

Muirne Thomas

Lost Heritage Farm

434-942-5365

Amherst, Virginia

celticwolf(Replace with @)protonmail.com

Indiana
Baker

Jeffery L. Baker

Windy Acres

574-849-7405

Bristol, Indiana

mjbake80(Replace with @)yahoo.com

I was raised on a farm with livestock. I have recently had the opportunity to raise livestock again and wanted to get guinea hogs. I find they are very smart and docile. My grandchildren love having them around. I'm looking to sell breeding stock, as of now I have six boars an two guilts full blooded breeding stock available, some of them already named and registered.

Texas
Hohnstreiter

Jeremy & Amanda Hohnstreiter

Hohns Acres

512-336-3800

Thorndale, Texas

hohnsacres(Replace with @)gmail.com

Indiana
Neville

Joe Neville

Redbud Natural Farm

765-401-6973

Crawfordsville, Indiana

joe.neville(Replace with @)att.net

My wife, Amy and I raise American Guinea Hogs and love it. We have two excellent registered boars and breed three to six litters a year with farrowing happening in April. Most of our pigs end up being feeders which we have processed at a USDA inspected plant and we retail the cuts. The focus on our farm is on having very happy pigs with a natural diet. We occasionally have breeding stock for sale. http://www.redbudridgepork.com

Indiana
Kennedy

765-210-4729

Kokomo, Indiana

rpgfarm2015(Replace with @)aol.com

We have a small farm in kokomo indiana. We have piglets 2 times a year.

Georgia
Dorsey

Tom & Emma Dorsey

EarthsBlessing Farm

706-336-8413

Commerce, Georgia

ecutuning(Replace with @)windstream.net

We are Earths Blessing Farm and Have been raising hogs for about ten years, but have just gotten into Guinea Hogs this year (2017).

Alabama
House

Lifetime

404-966-4176

Gordo, Alabama

sandee(Replace with @)fridayfarms.com

We have a herd of approximately 100 AGH, raised in the pine and oak woodlands of West Alabama. We primarily raise these hogs for speciality butcher shops and private customers, we occasionally offer registered stock. You can find us on Facebook as Friday Farms or Woodland Raised Swine. https://www.facebook.com/fridayfarmsal/ https://www.facebook.com/woodlandraisedswine/

Tennessee
Palmer

931-637-7818

Lewisburg, Tennessee

ianpalmer(Replace with @)palmerfarmstn.com

We have raised American Guinea Hogs since 2015. Their smaller size and low impact on the land makes them a perfect fit for our rotational system. As almost all of our animals are sold for meat that determines our breeding selections. Please feel free to contact us with any questions and check out our website at www.palmerfarmstn.com.

Colorado
Woodmansee

970-310-8784

Loveland, Colorado

joshua.woodmansee(Replace with @)gmail.com

Cottonwood Acres is a small family farm focused on natural and sustainable practices. We love our adorable little Guinea Hogs for their great personality, delicious meat, lard, and grazing abilities. How do you beat turning kitchen scraps into bacon? By no means do we know it all but we are more than happy to answer questions and host visitors to see our homestead operation.

Idaho
Forsman

Angela Forsman

Sweetwater Cattle Co.

208-305-7010

Lewiston, Idaho

amrupp85(Replace with @)yahoo.com

California
Devito

Lifetime

Loomis, California

labellavitohomestead(Replace with @)gmail.com

Having grown up on a 600 acre beef and dairy farm, once I had my own kids, the country life started calling me back. In 2016, my husband and I bought a little 5 acre homestead and decided to start raising heritage and rare breeds. We love our American Guinea Hogs, we also have fainting goats, fancy chickens and emus.

California
Harbison

Sabrina Harbison

CedarWood Farm

916-717-8648

Placerville, California

harbisgirl(Replace with @)sbcglobal.net

New York
Wells Sr.

Brian L. Wells Sr.

3B Farm

518-744-7858

Greenwich, New York

3bfarmny(Replace with @)gmail.com

We are a small farmstead in upstate NY with a great love for the AGH. Our current breeding stock consists of Beardsley Bear as our boar and Badflash Sage and Basil as our sows. We currently have several breeding quality gilts available from last year's litters as well as some feeder quality pigs. We just welcomed the end of April/first part of May two new litters (16 total) that will be ready for new homes the end of June, first part of July 2018. We can be found on Facebook at https://www.facebook.com/3BFarmNY/

Massachusetts
Wright

Lifetime

208-313-0311

Warwick, Massachusetts

sethdw22(Replace with @)hotmail.com

At Timberhaven Farm we raise a mixed flock of poultry and a small herd of guinea hogs (one boar and three gilts). We currently have a few feeder piglets available and will have registered litters in the spring. We are happy to raise your hog for you on our farm if space is limited for you. Happy to answer any questions, just ask!

Georgia
King

Sam King

Hallowed Acres Farm

770-527-5740

Woodbury, Georgia

kc5gsk(Replace with @)gmail.com

I'm the owner of HallowedAcres Farm. We have American Guinea Hogs (Sumrall Bloodline), Bielefelder Chickens and have a Heritage Market Garden. We strive to improve genetics in everything we raise.

Kentucky
Strohkirch

Christy Strohkirch

Happy Acres Homestead

270-559-2177

Paducah, Kentucky

happyacrespaducah(Replace with @)gmail.com

Colorado
Mann

719-200-5900

Florissant, Colorado

sharon(Replace with @)mountainmanns.com

Our Guinea Hogs are the homesteader's Golden Grail of Hogdom. We live at 9000 ft in the mountains of Colorado. These wonderful, friendly, cold tolerant critters round out our homestead of chickens, bees and gardens. See Mountainmanns.com for more information.

Michigan
West

Thom & Andrea West

Raspberry Hill Homestead

269-753-6131

Bellevue, Michigan

blueyemigrl(Replace with @)hotmail.com

Washington
Archer

Melissa Tatro Or Jeff Archer

206-778-8235

Kent, Washington

farmlivinglady(Replace with @)gmail.com

We are a small farm in Kent Washington with 2 sows, one boar and 9 piglets born 11/28

Texas
Monk

Donna Monk

Monk Family Farm

409-656-7769

Orange, Texas

dlmonk1953(Replace with @)gmail.com

Boris and Natasha came into our lives on 10-26-16. They are everything I had heard about Guinea Hogs and more: Gentle, Friendly with people and other animals, Love to be petted and have their bellies rubbed, and Graze their fill in the pasture. They had their first litter on 1-8-18. I have 2 males and 1 female for sale. $150 registered. $100 unregistered.

Florida
Adams

727-849-7523

New Port Richey, Florida

gadamsdvm(Replace with @)gmail.com

Illinois
Bergfield

Lee & Jennifer Bergfield

Prairie's Pride

309-212-7490

Ivesdale, Illinois

leebergfield(Replace with @)hotmail.com

Indiana
Parks

Allen Parks

Parks Family Farm

812-766-2882

Winslow, Indiana

ivaroadparksa(Replace with @)hotmail.com

Georgia
Jobe

Kenneth Jobe

Long Wook Creek Farm

478-957-9225

Roberta, Georgia

igotanidea(Replace with @)hotmail.com

Pennsylvania
Skarzenski

Joseph Skarzenski

Farmer Joe's Country Favorites

814-602-9769

North East, Pennsylvania

marksman5(Replace with @)verizon.net

Colorado
Beaumont

Angela Beaumont

Split Melon Farm

970-413-1211

Wellington, Colorado

splitmelonfarm(Replace with @)yahoo.com

Splitmelonfarm.com

Indiana
Dickerson

Kim & Brian Dickerson

Bottom of the Y Farm

765-721-3478

Greencastle, Indiana

logicalprepping(Replace with @)yahoo.com

Hi. We are a small farm just outside of Greencastle, Indiana. We currently have two breeding sows and a boar.

Kentucky
Royse

502-656-7376

Fisherville, Kentucky

lstalcup(Replace with @)live.com

Wisconsin
Burgan

J. Burgan

Apple Garth Farm

262-995-8473

Kansasville, Wisconsin

m2.bossmare(Replace with @)hotmail.com

Small sustainable farm in SE Wisconsin. Focus on rotational pasture & natural systems for small livestock & poultry. Introduced to AGH by Laura Dykstra in 2016. Currently working with blue line. 1 reg boar, Sahib; 6 reg sows & gilts. Prefer shorter snout, longer body.

Michigan
Brown

808-446-1774

Chelsea, Michigan

zoe.ociana(Replace with @)gmail.com

California
Semanisin

Ramona, California

melissasemanisin(Replace with @)yahoo.com

Washington
Fisher

Gene & Nicole Fisher

Restoration Ridge

136-063-0633

Sedro-Woolley, Washington

restorationridgehomestead(Replace with @)gmail.com

Restoration Ridge is located outside of Clear Lake Washington. Our Guineas run on pasture with chickens all year. We have one boar (Cultus) and are breeding Guinea Hogs to work to improving grow out and finishing size/time. We have guineas at all stages and typically have 2-4 litters per year.

Maryland
Serebruany

Mike Serebruany

Helen's Farm

443-285-3478

West Friendship, Maryland

mvs13925(Replace with @)gmail.com

Located in Western Howard County, Maryland. Trying to find a home for a 2 year old boar stud.

Maryland
Rozanski

Victoria Rozanski

Clear Morning Provisions

301-643-5284

Hughesville, Maryland

clearmorningprovisions(Replace with @)gmail.com

Registered American Guinea Hogs ( blue and black varieties), Fine-fleeced Shetland Sheep, Miniature Dairy Goats, Sebastapol & Pomeranian Geese, Maran, American Breese & German New Hampshire Chickens.

Kansas
Fischer

316-617-7467

Clearwater, Kansas

ictfischer(Replace with @)yahoo.com

My homestead is located in South Central Kansas. I have a registered boar and sow, with unregistered (but pure AGH) feeder barrows and butcher hogs regularly available. My AGH's are raised on pasture, hay in the winter and are fed an organic hog feed. I chose the AGH because I wanted a heritage breed hog that I could process on my own, was generally good natured, was able to forage for some of their food and was hardy. My line of AGH's are hairy, short legged, root very little and run on the small side. Our boar is not much over 250lbs. At this time I do not have any available breeding stock, but plan on a summer litter.

Arizona
Williamson

Kathleen Williamson

Villa Grace LLC

520-623-8414

Tucson, Arizona

kat(Replace with @)kathleenwilliamson.com

Hi, I raise AGH in Tucson area, Arizona

Texas
Maddox

817-437-9040

Weimar, Texas

debra_maddox(Replace with @)ymail.com

Illinois
Bishop

Nicole Bishop

Bishop's Burrow

815-382-9273

Garden Prairie, Illinois

proverbs31eight(Replace with @)gmail.com

We are a small homeschooling homestead in Garden Prairie, IL where we have been raising AGH for two years now. Our herd is currently ten hogs with one sow and one boar, but do to our love of delicious pork have plans to breed a second sow this summer. Theses friendly, easy going pigs have won our hearts.

North Carolina
Gabli

619-368-6326

Madison, North Carolina

jillonewton(Replace with @)yahoo.com

Our family farm focuses on sustainable practices and the ethics of Permaculture. We are currently raising American Guinea Hogs and cattle on pasture. You can find us on Facebook https://www.facebook.com/pg/emeraldalefarms/about/?ref=page_internal.

North Carolina
Hunker

Lifetime

Matthew & Virginia Hunker

Hunker Farm

919-724-0631

Graham, North Carolina

m.hunker(Replace with @)hotmail.com

We raise American guinea hogs on pasture and through the woods. We feed non-gmo locally produced feed and let pigs be pigs. We constantly strive for the best pigs, and only a select few are allowed to become breeders, all the others become the best pork available.

Georgia
West

Nina & Daniel West

Danina Farms

706-474-1710

Rutledge, Georgia

daninafarms(Replace with @)gmail.com

We are Daniel & Nina West. We own Danina Farms located in Rutledge, Ga. We have been raising American Guinea Hogs for almost 2 years. Our starter breeding stock came from Broad River Pastures. On our farm, we use sustainable and chemical-free practices in raising our livestock. Our herd of hogs are raised humanely on pastures with plenty of room to forage and be hogs.

New York
Mauro

Steve & Deb Mauro

La Vista Collina

716-358-4903

Randolph, New York

dmauro39(Replace with @)gmail.com

We are a small farm with one boar, one sow, and one gilt, all unrelated and registered, to be used for breeding. We plan to grow our own meat and will offer the same service to a handful of other people wishing to enjoy this wonderful pork.

Indiana
Harley

317-716-7717

Martinsville, Indiana

val080860(Replace with @)hotmail.com

I have a small homestead located 25 miles southwest of Indianapolis. Nice quality piglets available once or twice a year. 03/05/2018 - Piglets available: Reg. Breeding stock gilt and 4 feeder boars born 10/17/17.

Nebraska
Theobald

Paul Theobald

Middle Earth Farm

402-369-3817

Osmond, Nebraska

ptheobald36(Replace with @)gmail.com

We chose a hobbit theme eight years ago when we bought this northeast Nebraska farm--Guinea hogs are perfect for this place and for that theme!

Arizona
Paxton

Danielle Paxton

Little Acre Hobby Farm

520-686-3773

Benson, Arizona

paxton2002(Replace with @)gmail.com

Washington
Johnson

Rich & Diana Johnson

Mitten Creek Farm

360-299-9258

Anacortes, Washington

mittencreekfarm(Replace with @)gmail.com

Small family farm located on Fidalgo Island, just outside Anacortes, WA. We have been raising AGH for a few years as well as raising meat and laying chickens and turkeys.

Tennessee
Hutchinson

Danae Hutchinson

Roots Rock Farm

615-290-3778

Milton, Tennessee

danaehutchinson(Replace with @)gmail.com

Pennsylvania
Kauffman

Clair Kauffman

Barefoot Acres

717-381-8371

Ronks, Pennsylvania

clairkauffman78(Replace with @)gmail.com

Our homestead, Barefoot Acres, is nestled in the middle of Kauffman's Fruit Farm, my family's orchard. Besides the dog and the cats, my guinea hogs were the first animals I chose to add to the homestead. They will be rotated on about an acre of pasture or on fallow ground in the surrounding orchard. Lucky for them, they'll have apples for dessert nearly year round. I currently have 3 gilts and hope to purchase a boar soon so that I can grow my herd size and possibly have registered piglets for sale beginning in 2018.

Missouri
Joyce

Ethan Joyce

Briar Rock Farm

636-328-4123

Sullivan, Missouri

ethan(Replace with @)briarrockfarm.com

West Virginia
Mcdaniel

Lifetime

Emmylou Mcdaniel

Scarlet R Rabbitry and Farm

304-376-4865

Glenville, West Virginia

emmyloupmhnp(Replace with @)gmail.com

SRR is a growing farm in central WV. We began several years ago in southern WV with heritage chickens and Champagne D'Argent rabbits. Last year we moved and added AGH to the farm. We expect our first litters summer 2018. Our hogs have enjoyed a seemingly unlimited supply of walnuts from our farm along with pasture, pumpkins, BOSS, and supplemental feed. Often they free range with supervision in our front yard or one of the fields. Don't worry, they return quickly to their enclosure with a shake of the food bucket.

Pennsylvania
Reinford

Quentin J. Reinford

Powerline Farm

717-994-8809

Danville, Pennsylvania

qjreinford(Replace with @)gmail.com

Small Central PA Farm raising two-three litters a year, hogs are raised on pasture. Any questions feel free to contact 717-994-8809 or email papowerlinefarm@gmail.com

Washington
Baumgardner

951-966-1430

Monroe, Washington

davidbaumgardner(Replace with @)att.net

KB Farms is a small farm with AGH in various stages. Our hogs are pasture raised and all natural.

Tennessee
Gardner

Mike & Helen Gardner

Diamond Arrow Farm

423-884-6241

Vonore, Tennessee

lzyret1sgt(Replace with @)aol.com

We are Mike and Helen Gardner. We are a Christian based very close knit family. Mike is a retired / disabled American Veteran. We traveled the world while he was in the service and decided to settle down in the beautiful state of Tennessee, where incidentally Mike is from. We have 3 grown children and the number of our grandchildren is ever growing. We decided that we needed to "get back to the basics". We also wanted to raise animals without all the hormones of store bought meats. Which means all our livestock is pasture raised and hormone free. We started with a few chickens which was just the gateway to bigger things that came next. We decided to get a few rabbits ... which was a fun trial and error kind of thing. Then we decided that we needed some goats. We started with Nigerian Dwarf Goats, and soon learned that we wanted something a bit larger. So we switched over to Nubian goats. They are larger and give more milk for us. Along the way we also raised some turkeys. Now we have added American Guinea Hogs to our farm... Please be sure and visit our American Guinea Hogs page. We have now grown substantially, but we still run our farm with the three generations of farm hands, all as a family Please visit us at https://diamondarrowfarm.com/

Maryland
Mannin

Jeanette & Mark Mannin

Bald Knob Farm

443-570-1135

Finksburg, Maryland

markandjeanette(Replace with @)hotmail.com

We are located in Finksburg, Maryland. We have two one-year old boars available for sale (can be registered), and a couple of gilts (can be registered), as well as several feeders available. A new litter of 8 was born and will be available after weaning.

New York
Parker

Lee Or Patricia Parker

Leep-At Farm

716-965-2515

Forestville, New York

lparker(Replace with @)find-it-us.com

We are a retired mailman and an long-time farm-girl. Over the years of hobby farming, the name Leep-At Farm has been on Ayrshire cattle, Alpine goats, Dexter cattle, and since our first litter last year American Guinea Hogs. During the years our interests and needs have changed with our children (all adults now) growing, and assorted health issues. We like the AGH for the convenient size and ease of handling, ours will follow for a scoop of sunflower seeds (or be distracted if we need to do something in the pen without piggy "help"). Currently have 5 gilts (born April 19, '17, available for sale.

Tennessee
Dickerson

Gordon & Denise Dickerson

Rocky Ride Ranch

931-796-7400

Hohenwald, Tennessee

rockyride(Replace with @)hifo.net

Washington
Lawson

Chris & Amanda Lawson

Lawson's Vashon Farm

253-792-1710

Vashon, Washington

lawsonkamanda(Replace with @)gmail.com

Michigan
Burgher

Jason Burgher

Burgher Bend Family Farm

248-736-4353

Armada, Michigan

jaymadcow(Replace with @)gmail.com

We are a Family Homestead and farm where we raise American Guinea Hogs and free range chickens naturally. With our first baby on the way, this gentle breed of hogs is very important to us. The demeanor is unlike anything else we have experienced and we are enjoying selectively breeding our well-mannered AGHs in a way that showcases their illustrious pedigree.

North Carolina
Ceparano

Jacob Ceparano

Clean Hearts Farm

919-323-2703

Graham, North Carolina

jacob.ceparano(Replace with @)yahoo.com

Family run farmstead raising livestock the way early Americans did...with little external inputs. Our breeding program is based on thrift of the pig. We are committed to building breeding stock with distinct lineage. If your not satisfied with your stock from us we'll replace it.

Florida
Green

Casey & Bill Green

Green Family Farm

239-410-6074

Alva, Florida

caseygreen(Replace with @)embarqmail.com

Alabama
Dees

Leslie Dees

Springhill Farms

334-584-7154

Pine Level, Alabama

dixiesealing(Replace with @)gmail.com

North Carolina
Silverthorn

Philip Silverthorn

Silverthorn Heritage Farms

404-553-6146

Scaly Mountain, North Carolina

farm.heritage(Replace with @)aol.com

Silverthorn Heritage Farms, is located in the Southern Appalachians of Western North Carolina, at an elevation of 4000'. We specialize in heritage farm breeds. Selling breeders & feeders. We also have a blacksmith shop and a retail store, " The Homesteading Supply Co." , with a emphasis on education, in self-sufficiency & homesteading.

Michigan
Wilson

Kristin Wilson

Somerset Farm

517-404-0648

Lupton, Michigan

k.wilson2277(Replace with @)gmail.com

We currently have 5 registered gilts ($200 ea.) and 1 barrow ($75) for sale. Ready to go Follow us on Facebook! https://www.facebook.com/SomersetFarmstead/

Indiana
Mcdowell

Andy & Beverly Mcdowell

Hidden Pond Grasslands

765-960-5092

Centerville, Indiana

localgrower(Replace with @)gmail.com

Tennessee
Eyman

Kathy Eyman

Laurel Bluff Farm

865-216-3362

Kingston, Tennessee

eymans(Replace with @)laurelblufffarm.com

New Hampshire
Kinson

Helena Kopczynski & Peter Kinson

KingStack Farm

603-313-0110

Marlow, New Hampshire

helena.kopczynski(Replace with @)gmail.com

Located in Marlow, NH. Home of registered boar Beardsely's Tractor and sow Elior Petunia. We are a very small breeder focusing on preserving good genetics and friendly pigs.

Illinois
Gioja

L. Bonje Gioja

Joy of Illinois Farm

217-863-2758

Champaign, Illinois

joyofillinois(Replace with @)yahoo.com

Now in college, I was born and raised on our farm. I chose to be different from my older siblings and raise pigs rather than ruminants. The docile temperament and smaller size of AGHs makes them fun to raise and not scary like my earlier commercial hogs. We brought our first breeding pair home in 2015. We sell the best pigs for breeding stock, being careful to have positive identification and accurate complete records for registration, and to procure health certificates if needed depending on destination. Our pork customers rave about the tasty meat! We sell the whole, live animal and deliver it to the locker nearby to be processed.

New Hampshire
Boyd

Travis & Corey Boyd

Four Paws Mountain Homestead

603-801-8077

Dublin, New Hampshire

cboyd112309(Replace with @)gmail.com

We started raising AGH in 2015 with two sisters, introducing a boar into the mix in 2016. We have had two litters, with a few piglets of registration quality. Momma Claire is an amazing mom with litters of 11 and 12 in 2017. We also have meat quality pigs available from piglet to 6mo of age. We are located in SW NH and absolutely love the characteristics of this wonderful breed!

Indiana
Monroe

Nathan & Jessica Monroe

Cozy Creek Farm

812-384-6815

Bloomington, Indiana

monroenm(Replace with @)gmail.com

We started raising our own food when we moved to Indiana in 2010. After raising commercial hogs to butcher for a few years, we were introduced to AGH and fell in love with their qualities. We purchased our heard in 2015 as babies, and have immensely enjoyed having them. Great animals and wonderful quality pork.

Oklahoma
Jones

Susan Jones

Blackjack Acres

918-810-2287

Sapulpa, Oklahoma

suzys911(Replace with @)yahoo.com

Small homestead, we have goat, registered guinea hogs and chickens.

Pennsylvania
Yockey

Dayna & Bill Yockey

Townline Farm Poultry Reserve

814-683-4756

Linesville, Pennsylvania

yockeywb(Replace with @)yahoo.com

Michigan
Spinillo

Lifetime

Christian & Kate Spinillo

Ham Sweet Farm

720-236-9312

Williamston, Michigan

info(Replace with @)hamsweetfarm.com

Illinois
Dykstra

Laura Dykstra

Dykstra's Farm

815-337-0493

Woodstock, Illinois

dykstrazoo(Replace with @)sbcglobal.net

We have a small hobby farm in northern Ilinois. Livestock include smaller-sized heritage breeds...Guinea Hogs, Fainting Goats, Southdown Sheep, English Shepherds. We are fairly new to farming, after raising most of our kids in suburbia. I'm loving the change to fresh air and not as much taxi-mom volunteering...family is warming up to it slowly. Everyone loves the guinea hog pork and bacon, so the pigs are here to stay! 🙂

Oklahoma
Havens

Jon & Emily Havens

The Havens Homestead

405-361-2933

Wynnewood, Oklahoma

lovinjkh(Replace with @)yahoo.com

Havens Homestead is nestled in a valley of the Arbuckle Mountains of Oklahoma. Don't blink or you'll miss them. We started our homestead journey with chickens and turkeys, but quickly moved on to American Guinea Hogs. We've had these remarkable animals close to seven years now and have never looked back. We are honored to be a part of the guinea hog recovery from critically endangered to now on the watch list! We normally always have unregistered but pure feeder piglets available. We have a waiting list for whole and half orders if you are wanting to try the best pork you've ever had! Generally, we will have registered breeding gilts available. I take reservations for registered boars and will pick the best of the litter to remain intact. Our herd consists of: Pepper, the matriarch sow who is from the first litter born on our farm. Harley Quinn, an oops mama who has turned out to be so fantastic she has stayed with us as a breeder. Diana, Harley's sister and even better mother; fierce in the protection of her babies from predators. She's the first one to greet you at the gate and loves to be pet. Hank McCoy, is our new boar. He's still young and unproven but is a sweet boy and a CHUNK...which has earned him the nickname Hank the Tank. He is from blue lines and we're watching closely to see if he will turn blue or produce blue offspring!

Texas
Mcdaniel

Lifetime

Jesse & Wendy Mcdaniel

JW Mcdaniel Farm

713-408-1227

Carmine, Texas

wendy_mcdaniel(Replace with @)yahoo.com

What started out as one pig has become a passion! We have been raising AGH since 2010 and could not be happier with the meat and joy that they bring to our lives. We typically have breeding stock available, registered and non-registered, as well as meat hogs. Give us a call. We love to talk pig!

Kentucky
Dorminey

Lifetime

Donna Dorminey

Solomon's Wisdom Farm

270-307-5028

Upton, Kentucky

dmdjd(Replace with @)yahoo.com

We are a small hobby farm raising AGH since 2010. Our breeding focus is on the stewardship of the nearly 100 year old Sumrall herd genetics. Nearly decimated in the 2000's, these guineas had not been mixed with any outside pigs in many years and retained their original primitive features, such as shaggy ears, semi turned up snouts, very short stature and broad hips and shoulders. They were outcrossed with other AGH lines to save the few that remained and we are now working to spread the genetics and restore their historic phenotype. Our other priority is stewardship of the last known descendent of Brown's Blue Boy, Maveric Esther, and carefully line breeding to bring out the rare blue genetic trait from Blue Boy whereby piglets are born blue (rather than born black and later turn blue).

Alabama
Newby

Ned & Lisa Newby

Newby's Homestead Hideaway Farm

334-749-4077

Valley, Alabama

newb6025(Replace with @)bellsouth.net

South Carolina
Blakeney

Kris Blakeney

Blakeney Farm

336-985-6243

York, South Carolina

kblaken(Replace with @)gmaill.com

Texas
Klein

Pamela Klein

Rose Creek Farms

940-268-8299

Sunset, Texas

kleinp95(Replace with @)yahoo.com

We are a small farm in Sunset Texas, raising American Guinea Hogs.

New York
Ambrosino

Jason Ambrosino

Overlook Acres

254-383-4536

Amsterdam, New York

jasonambrosino(Replace with @)avetllc.com

Wisconsin
Baker

Deborah A. Baker

Chapel Top Heritage Hope Farm

608-346-2196

Tony, Wisconsin

chapeltopfarm(Replace with @)outlook.com

Providing Registered Breeding Stock~ Market Pigs and Perfect Portion Pork https://deborahbaker261.wixsite.com/chapeltopfarm

California
Andahl

Autumn Andahl

Sierra Oaks Ranch

209-754-1032

Mokelumne Hill, California

autumnandahl(Replace with @)gmail.com

Michigan
Barnes

Karen Barnes

Bits and Pieces Farm

616-893-5251

Wayland, Michigan

kabar77(Replace with @)yahoo.com

North Carolina
Casler

Melissa Casler

Knob Creek Farm

828-919-0170

Ellenboro, North Carolina

melissacasler(Replace with @)yahoo.com

We are a small farm raising American Guinea Hogs, goats, black angus, guernseys and all sorts of chickens, ducks and geese.

Maryland
Williamson

Susan Williamson

Honeycreek Farm

410-507-4419

Mount Airy, Maryland

swilliamsondvm(Replace with @)yahoo.com

New York
Neal

607-279-0403

Beaver Dam, New York

wiccawayfarm(Replace with @)aol.com

Wiccaway Farm is a small family farming specializing in heritage livestock. Occasionally we have AGH breeding stock and feeders for sale. Contact for more info. Text or call 607-279-0403. Beaver Dams NY

Virginia
Moyer

Lifetime

Jim & Jacqueline Moyer

Old Crowe Farm

434-735-0139

Red Oak, Virginia

info(Replace with @)oldcrowefarm.com

At the Old Crowe Farm we raise the American Guinea Hog since it was well suited to our 130-acre pasture-based sustainable farm environment. We sell very socialized, registered breeding stock, as well as feeder stock when available. We specialize in selling breeding pairs and trios and offer an AGH Mentoring Program at the farm (with B&B accommodations). Visit us at www.oldcrowefarm.com or on Facebook (https://www.facebook.com/oldcrowefarm/). Call us Monday-Saturday at 434-735-0139.

New Hampshire
Archibald

Christopher & Carla Archibald

Red Ox Farm

603-455-1682

Gilmanton Iron Works, New Hampshire

chrissarchibald(Replace with @)gmail.com

(Piglets available now!) Chris Archibald is from Sanbornton, NH, and currently lives with his wife and three children on their small farm in Gilmanton Iron Works, NH. They own and operate Red Ox Farm together. Their primary focus has been the family dairy of Jersey and Brown Swiss cows, but they also sell American Guinea hog pork, breeding stock, free-range poultry products, and occasionally, grass-fed beef.

Oklahoma
Lawson

Tim Lawson

Osage Iron & Exotics Ltd

918-638-6834

Sand Springs, Oklahoma

nailbender45(Replace with @)gmail.com

Texas
Mutz

210-889-0932

Elmendorf, Texas

mutzfarm(Replace with @)gmail.com

We are located near San Antonio, TX. We love our animals. Rather you are looking for a pet, breeding stock, feeders for freezer camp, etc. contact us and we will try to help. ----- Website ----- MutzFarm.com ------ You Tube AGH playlist ----- https://www.youtube.com/channel/UCLO4vJyT_RMNGJXnlPs6VqQ ------ Facebook Page ----- https://www.facebook.com/mutzfarm/ ------

Georgia
Payne

Cathy R. Payne

Broad River Pastures

706-283-7946

Elberton, Georgia

broadriverpastures(Replace with @)gmail.com

My breeding herd has 13 hogs. I keep about 20 growing out for meat and another 5 for breeding stock to sell at any given time. I am writing the first history documenting the American Guinea Hog. I have a small farm in northeast Georgia and raise rare lines of Guinea Hogs including the Sumrall line and recovered Maveric hogs with Keene/Brown, Hesters, Read, and Hale genetics. I am a founding member and organizer of the Historic Hogs Network of conservation breeders. I also developed the American Guinea Hog Selection Matrix (not associated with the AGHA). I am an active member of the AGHA and The Livestock Conservancy. About my herd: At the time of this posting, 2018, I have a breeding herd of 8 sows and 5 boars (13 total). Each boar has a differing genetic background so I can provide relatively unrelated stock if that is what you are thinking, or more related stock for focused linebreeding. Because of my interview research, I have a deep understanding of the genetics in my herd. My focus on conservation of the breed and various lines within the breed. I work to carefully place stock that meets buyer's breeding goals. Only a small percentage of each litter is selected for breeding stock. I cull hard from good genetics. Only one boar is selected from each litter to avoid overuse of a single boar in the population. One to three gilts are selected. I train shoats to electric fencing after weaning and socialize them before they leave the farm. I do not vaccinate or worm my hogs. We do not keep any hogs in a barn. They are on pasture from the day they are born in a portable shelter or other spot mama chooses. I select for a gentle temperament and healthy body structure suitable for reproduction. Thank you for your interest in this wonderful breed.

New York
Rowland

Jack Rowland

Badflash Brewing LLC

845-489-8826

Malden Bridge, New York

jack(Replace with @)badflashbrewing.com

Feel free to contact me with general questions about Guinea Hogs, even if you don't want to buy. I love to talk hogs. I normally have quality registered piglets as well as barrows. You can also find me on https://www.facebook.com/groups/317519622349/

Illinois
Russell

Carrie Russell

Russell Homestead

217-855-8747

Maroa, Illinois

chiefsacre(Replace with @)yahoo.com

California
Rigel

530-333-5000

Garden Valley, California

arigel01(Replace with @)yahoo.com

North Carolina
Clement

336-402-3894

Madison, North Carolina

laurelid(Replace with @)reagan.com

Indiana
Mahoney

Lifetime

Rebecca Mahoney

Joyful Noise Home - N- Stead

574-529-3266

Macy, Indiana

r.c.mahoney59(Replace with @)gmail.com

JoyfulNoiseHome-N-Stead.com is the home to American Guinea Hogs, St Croix Hair Sheep, and our family! We raise these wonderful rare pigs and sheep primarily for our own meat and also to provide quality breeding stock to others. We have piglets and lambs, proven breeding stock, and butcher-ready barrows available.

Ohio
Adams

937-416-5533

Covington, Ohio

kenny(Replace with @)adamsgreenhouse.com

We are a small farm in west central Ohio. We have a full farm market where we sell grass fed meats. We raise our guinea hogs for custom butcher and sell to the general public either by live weight or already butchered from our retail store. We also have a hoop house and greenhouse business on our farm, along with pastured poultry, goats and lamb.

Oregon
Fackrell

Lifetime

Jason Paulson & Kirk Fackrell

Cascade Meadows Farm

503-833-2710

Sandy, Oregon

jason(Replace with @)cascademeadowsfarm.com

Cascade Meadows Farm, near Portland Oregon, helped rescue American Guinea Hogs from near extinction in 2005, and was the first to import the breed to the Western US. We have a broad range of AGH genetics and one of the largest and oldest herds in America. We select toward friendly, healthy, good growing AGH, with natural resistance to disease and parasites. We have helped hundreds of small farms get started with American Guinea Hogs and love sharing our extensive knowledge with others. We guarantee our pigs and provide ongoing advice and support. We almost always have breeding stock and feeder pigs available and we welcome visitors (with an appointment). We specialize in providing breeding pairs and trios. All our hogs are 100% purebred, registerable AGH.

North Carolina
Duff

Lisa Duff

Laughing Stock Farm

919-369-4890

Moncure, North Carolina

laughingstockfarm2(Replace with @)msn.com

New York
Ingraham

Lifetime

Angela Ingraham

Flint and Steel Farm

585-374-2695

Naples, New York

flintandsteelfarm(Replace with @)gmail.com

Tucked into the hills in the Finger Lakes region, I started raising Guinea Hogs almost 11 years ago and love them more each year. Breeding stock and organic feeder piglets available most of the year from several different lineages. Visitors welcome Look for Flint and Steel Farm on Facebook for pictures

Mississippi
Albritton

Steve & Susan Albritton

Garland's Pride Farms

601-731-8044

Sandy Hook, Mississippi

salbritton(Replace with @)highlandch.com

Georgia
Farnsworth

Ron & Andrea Farnsworth

Farnsworth Family Farm

912-271-5087

Fleming, Georgia

r_farnsworth(Replace with @)msn.com

We are located in southeast Georgia, just a few minutes south of Savannah. We chose this breed after extensive research and feel that this breed provides the best meat for our family. We have been involved and breeding since 2009. We do not have 40 hogs. We have 12. Also we do not have the website that is listed. You can contact us by email phone or FB.

Virginia
Stone

Matt Stone

Frog Level Farm

804-559-6706

Hanover, Virginia

matts748(Replace with @)mindspring.com

Arkansas
Hertlein

Donna Hertlein

#3 Hill Place Farm

479-438-5318

Paris, Arkansas

donnahertlein(Replace with @)gmail.com

Piglets for sale in midsummer, including breeding pairs. 2 feeder barrows available now. I began my AGH adventure in 2010 with the purchase of Skyfire Pete and Skyfire Pulp. My line of pigs is now #3HillPlace. I chose AGH because they are considered the historical breed of Southern homesteads. Sadly, Skyfire Pete is now deceased, but Skyfire Pulp lives on (and has been selected to be one of our DNA bank examples). In my "other" life I have 25 years of experience in the natural resources profession working over a wide scope of conservation issues in the public and private sector.

North Carolina
Creighton

Jessica Creighton

Dare to Dream Farms, LLC

207-323-6991

Roxboro, North Carolina

appjumpr08(Replace with @)mac.com

Working with AGH since 2010. Focusing on breed preservation in AGH as well as heritage poultry.

Illinois
Niemann-Boehle

Deborah Niemann-Boehle

Antiquity Oaks

815-358-2450

Cornell, Illinois

deborahwrites(Replace with @)gmail.com

We've been raising AGH since 2011 when we got our first breeding pair. We usually have breeding pigs for sale, and we sell pork by the whole hog in the fall after the pigs have been eating lots of acorns and hickory nuts. We also raise goats, sheep, and poultry. You can learn more about our farm by visiting our website.

Montana
Durfee

406-599-8463

Three Forks, Montana

ejdurfee(Replace with @)yahoo.com

Michigan
Banger

Lifetime

616-886-3332

Allegan, Michigan

starlandersllc(Replace with @)gmail.com

We are a small farm located in Allegan, Mi that raises quality American Guinea Hogs, Nigerian Dwarfs Goats, Speckled Sussex Chickens, and Ancona ducks.

Virginia
Mayberry

434-841-6246

Rustburg, Virginia

handmfamilyfarm(Replace with @)yahoo.com

Here at H&M Farm we pride ourselves in growing farm to fork food using sustainable farming practices. Sustainable farming is a farming technique that produces healthier food for your family and protects the environment. Sustainable farming practices include rotational pasture grazing, no hormones or antibiotics given to the animals, no pesticides or fertilizer on the pastures and the animals only receive an all organic non GMO feed.

South Carolina
Gardner

Daniel Gardner

Gardner Farm

843-478-2122

John's Island, South Carolina

gardnesd(Replace with @)gmail.com

Ohio
Vanmeter

Molly Vanmeter

Happy Hog Farm

937-380-2000

Yellow Springs, Ohio

mvanmeter(Replace with @)fairborn.k12.oh.us

Small family farm on the outskirts of Yellow Springs, OH

North Carolina
Emory

828-545-8024

Weaverville, North Carolina

raemory(Replace with @)gmail.com

The Emory Family Farm North Carolina

Colorado
Katzer

970-690-3308

Loveland, Colorado

tristaw7(Replace with @)gmail.com

Indiana
Caley

Matthew S. Caley

Blue Phoenix Farm

260-519-5440

Andrews, Indiana

highlandbluephoenix(Replace with @)gmail.com

Heritage breed hobbyist. First introduced to AGH in 2017. Currently in 2018 have 2 boars, 2 sows, an 3 gilts. Breeding focus is on the Hester bloodline. Other animals include Highlands, turkeys, barnyard mix chickens(mainly Welsummers), Rouen ducks, rabbits.

Kansas
Coates

Mike Coates

Flooded Timbers Farm

316-209-4246

Mulvane, Kansas

jmichaelcoates(Replace with @)gmail.com

Illinois
Monfort

Belknap, Illinois

swimfishswim(Replace with @)yahoo.com

We are a small farm in Southern IL. Currently we have 27 AGH, a few Nigerian Dwarfs, American Buff geese, and many chickens and turkeys.

Arkansas
Whitlatch

Terri Whitlatch

Whit's Homestead

501-580-3561

Heber Springs, Arkansas

terriwhitlatch(Replace with @)gmail.com

We live on a small homestead and want to begin a herd of AGH. We also have Katahdin Sheep and various breeds of chickens.

Alabama
Reaves

Gregory & Lisa Reaves

Katiewood Farms

205-826-7157

Reform, Alabama

katiewoodfarms(Replace with @)protonmail.com

Vermont
Yarson

Kerianne Yarson

Elysian Hollow

518-307-5964

Poultney, Vermont

elysianhollow(Replace with @)gmail.com

Georgia
Morris

Aura Morris

Sister Fox Farm

706-540-7225

Athens, Georgia

auralee(Replace with @)gmail.com

We are Sister Fox Farm, located in Athens, GA. We currently (as of 2018) have one registered breeding pair and will be selling breeding stock as well as feeder pigs this year. Our pigs came from Broad River Pastures and live on pasture full time. We feed Certified Organic swine feed to supplement their forage. We love these pigs and are looking forward to contributing to the genetics of this breed!

Maine
Wells

207-266-6700

Bar Harbor, Maine

rachel.rawphotography(Replace with @)gmail.com

Litter of 8 born Feb. 16 2018. 5 males, 2 females available. My herd is pasture raised, fed organic feed scraps from our local college, organic Vermont grain. Have some members of my herd in Franklin County VA living with my family on their farm. So happy to transport and discuss options along east coast! Have had AGH since March 2016.

Indiana
Smith

515-371-6997

Greencastle, Indiana

matthiassmith86(Replace with @)yahoo.com

We run a small hobby farm near I-70 outside of Greencastle, IN. We will have a few young pigs for sale a couple times a year. My wife and I were both raised in the country on small farms. We are happy to get back to the country lifestyle and watch our kids growing up with the same values that we had. We try to be as self sustaining as possible and raise chickens, American Guinea Hogs and keep a large garden for that purpose.

New Hampshire
Eckert

603-517-6356

Rochester, New Hampshire

mylifebook(Replace with @)me.com

Ohio
Wisniewski

Daniel Wisniewski

Grassroots Hobby Farm

440-541-6362

Holland, Ohio

dannyquinnw(Replace with @)gmail.com

We've just gotten started with 2 registered gilts. Hoping to have our first litter this fall! Check out our facebook page www.facebook.com/GrassrootsHobbyFarm

Rhode Island
Ferguson

401-397-3963

Greene, Rhode Island

megferguson(Replace with @)cox.net

Indiana
Owen

Alicia Owen

Wild Onion Farm

765-271-3547

Freedom, Indiana

aliciaowen6814(Replace with @)yahoo.com

We are a small farm, just getting started. We just had our first litter of American Guinea Hogs this year and can't wait to grow more!

Oregon
Weichal

Nick & Julie Weichal

Weichal Orchard & Farm

971-998-7599

Seaside, Oregon

jweichal(Replace with @)yahoo.com

Our small farm is nestled in the Nehalem Valley surrounded by lush forests and a small orchard. We have one mating pair of Guinea hogs and hope to share their adorable offspring with you! They have been a joy to be around and I have been impressed with their easy going demeanor. We hope you can have the fun experience of this breed of pig too!

Texas
Hoinkes

Matt & Linda Hoinkes

Hoinkes Homestead

214-960-8605

Bellevue, Texas

hoinkeshomestead(Replace with @)gmail.com

Florida
Cash

Aubrey Cash

Dirty Dog Organics

352-235-0760

Leesburg, Florida

accash1122(Replace with @)yahoo.com

New Hampshire
Bulcock

Shaunna Bulcock

Backwoods Homesteader LLC

603-391-9478

Weare, New Hampshire

thebackwoodshomesteaderllc(Replace with @)aol.com

My husband and I have a small homestead. AGH's are perfect for us. We just love them. We also breed goats for milk and meat as well as meat rabbits.