The list of members below only shows those members that are permitted and want to be listed. If you want your details listed then please ensure that you have met all of the necessary requirements for the organization and then check that the 'Show me in the Breeder List' option is checked in your profile. If you do not see the option there beneath the Password reset button, then you will need to Contact Us.
The breeder's list below can be searched by entering terms in the search box. Each term is required in the list entry for it to be displayed.
The map shows the locations of our members, but their contact details will only be displayed (when you click on the location) if they have chosen to be listed on this page.
Attention BUYERS
If you want to be sure you are getting a pure guinea hog, buy from a reputable breeder who is an AGHA member. Do not accept the animal without proper documentation. Piglets from a registered litter must show the permanent registration number on the AGHA form given to you. Any application to register a piglet or hog whose litter was not previously registered must have the parentage and their registration numbers listed on the form. Ask if the breeder if he/she is a member of the American Guinea Hog Association. Specifically ask if the boar and sow are AGHA registered. Our members abide by a Code of Ethics in dealing with the public and fellow breeders.
Loading Breeder List – Please Wait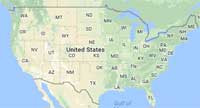 Click on the map above to view a map of AGHA members.
State
Last Name
Data
Maine
Bye
North Carolina
Buesching

Karl Buesching

Thistle Draw

Thriftiness is our number one concern for all the animals on our farm. That's why we got started with AGH 3 years ago. We fell in love with this breed for its easy-going temperament and delicious, moist, and tender meat. Now, we have invested in good breeding stock and have vowed to do our part to keep this amazing breed of homestead hogs alive and thriving. Our matriarch, HDF [Queen] Victoria, is descended from the recently saved Sumrall MS line. She has a long, well balanced frame with straight legs, level back, and a smooth, even gait. She's very docile, an excellent forager, and attentive mother. Our patriarch, FF Prince Albert, is a stout, thick bodied boar with large hams. Eager and effective at performing his duty, he and Victoria have produced a fantastic first litter and we're very excited to watch them grow!

Missouri
Green

Florida
Rutten
Ohio
Hull

Located in the hills of Jefferson County, Ohio Broken H Farm is dedicated to the concept of sustainability and respectful animal husbandry. Heritage breeds of poultry and the American Guinea Hog, Boer goats and call ducks are raised in a farmstead pasture based setting. The past is honored, the future is planned and the present is lived.

Michigan
Shepard
Arizona
Presley

Lifetime

Boisterous Cock Farmstead is a 40 acre homestead farm that is using swine and poultry to add organic matter back to the stripped soil of the high desert in SE Arizona. The AGH is our primary swine used in rotational and focused grazing to improve soil nutrient and moisture retention. Please contact us if you have any questions. Thank you

Florida
Wsbk

Lifetime

WSBK (est. 1993) is a small farmstead in the Florida Big Bend area which is home to eight adult AGHs some "bacon bits" born March 2018, about 60 chicken, several horses, multiple barn cats and several dogs. ---------- Of the adult purebred AGHs, one boar is registered, all four sows are also registered. We also have an unregistered boar and two AGH barrows (for our own Camp Freezer). Now that we have established our ability to handle, breed and birth this breed, we are ready to begin a carefully planned breeding program of only registered AGHs. ---------- As of 23 March 2018, we tripled our current herd size with the birth of our first homegrown litter (3 boys, 3 girls) out of the unregistered boar and one of the two sows going partly back to the Sumrall herd. The other sow provided us with another unregistered litter of 7 on 23 March 2018 (4 boys, 3 girls). While we plan on keeping the first litter and grow them out for our own food supply, the second litter will be available for purchase as meat hogs. Please contact us if you are interested in any of those upcoming piglets. ---------- We are committed to the future of the breed and hope to contribute significantly by moving to AGHA registered stock only by the end of 2018.

Colorado
Workman
Texas
Hohnstreiter

Lifetime

Jeremy & Amanda Hohnstreiter

Hohns Acres

Maine
Wood
Indiana
Neville

My wife, Amy and I raise American Guinea Hogs and love it. We have two excellent registered boars and breed three to six litters a year with farrowing happening in April. Most of our pigs end up being feeders which we have processed at a USDA inspected plant and we retail the cuts. The focus on our farm is on having very happy pigs with a natural diet. We occasionally have breeding stock for sale. http://www.redbudridgepork.com

North Carolina
Nelson
Indiana
Kennedy
Georgia
Dorsey
Alabama
House

Lifetime

We raise 100% AGH on 220 acres of pine and oak woodlands in West Alabama. While we primarily raise these hogs for speciality butcher shops and private customers, we occasionally offer registered stock. You can find us on Facebook as Friday Farms or Woodland Raised Swine. We currently have 3 registered boars and 4 registered sows in our breeding program. We hope to add another sow or two in 2021. We almost always have feeders since we only register the very best hogs born on the farm. Contact us if you are looking for feeder hogs (mostly barrows) or registered breeding stock. https://www.facebook.com/fridayfarmsal/ https://www.facebook.com/woodlandraisedswine/

Colorado
Woodmansee

Cottonwood Acres is a small family farm focused on natural and sustainable practices. We love our adorable little Guinea Hogs for their great personality, delicious meat, lard, and grazing abilities. How do you beat turning kitchen scraps into bacon? By no means do we know it all but we are more than happy to answer questions and host visitors to see our homestead operation.

New York
Wells Sr.

We are a small farmstead in upstate NY with a great love for the AGH. Our current breeding stock consists of Beardsley Bear and Phoenix Boris as our boars and Badflash Sage and Basil and 3B Betswine Ross as our sows. We currently have several breeding quality gilts available from last year's litters as well as some feeder quality pigs. We can be found on Facebook at https://www.facebook.com/3BFarmNY/

Texas
Brewer
Massachusetts
Wright

Lifetime

June 2020 update- we have nineteen piglets on the ground from Mulberry and Corinna. Madeline is due July 2. Blackberry and Thimbleberry are due August 22. Currently accepting deposits for our July and August 2020 litters.

Georgia
King

I'm the owner of HallowedAcres Farm.We are located in Woodbury Georgia. We have American Guinea Hogs (Sumrall Bloodline). Our pigs are raised on pasture and feed non GMO feeds. We breed to improve genetics and are working with the genetic recovery program for the Sumrall bloodline. Our original stock came from Broad River Pastures.

Colorado
Mann

We usually have both registered and non registered piglets available off and on during the Spring and Summer and Fall. Text 719-200-5900 for more information. Our Guinea Hogs are the homesteader's Golden Grail of Hogdom. We live at 9000 ft in the mountains of Colorado. These wonderful, friendly, cold tolerant critters round out our homestead of chickens, bees and gardens.

Kansas
Beyer
New York
Shenk
Indiana
Parks
Kentucky
Royse

We are a small farm that has been raising American Guinea Hogs since 2016. We absolutely love the breed! We enjoy being able to provide quality meat for our family while being able to provide a happy life for our pigs! Our hogs are raised on pasture and have daily interactions with us so they are very friendly and social!

Georgia
Costner

Illinois
Grimm

Robert & Susan Grimm

237 W Terminal St

When my husband and I retired from the Army we began to piece together a little farm in Southern Illinois. My research led us the heritage breeds, and so to the American Guinea Hogs. We got our first little gal in 2009 and instantly fell in love with the breed. We raise and sell breeding hogs, butchering hogs, and occasionally pairs of hogs destined to live in someones barnyard eating mice, turning over compost piles and entertaining families.

New Hampshire
Dumont

Lifetime

Scott & Heather Dumont

Dean Hill Farm

We have been raising pigs for 25+ years and switched to guinea hogs about 8 years ago. We love guinea hogs and Love to talk about them so if you have any questions or would just like to discuss AGH, feel free to contact me! All males will be cut unless you contact us about a boar purchase ahead of time! Very gentle boars from Donar

Georgia
Decker
Missouri
Seitzinger

Wolf Creek Acres is a small homestead located in rural Peculiar, MO. We have a vision of heathy, pasture raised animals. With the use of natural feed and no antibiotics, we hope to fulfill the dream of supplying friends, family and community with a high quality, more natural food option. With a new found appreciation for American Heritage Breeds. We currently have American Guinea Hogs, Plymouth Bared Rocks, White Royal Palms and a Narragansett. We also have two Nigerian dwarf goats, two rabbits and other chickens.

Maryland
Rozanski

Raising Registered American Guinea Hogs since 2014. Also raising Fine-fleeced Shetland Sheep, Miniature Dairy Goats, Sebastapol & Cotton Patch Geese, Belstville Small White Turkeys, Barred Rock and Speckled Sussex Chickens, Ancona and Silver Appleyard Ducks.

Illinois
Bishop

Nicole Bishop

Bishop's Burrow

We are a small homeschooling homestead in Garden Prairie, IL where we have been raising AGH since 2016. We maintain one boar and two sows for our breeding stock and plan for a litter a year out of each sow and have seen some beautiful hogs come out of them in the years past. Theses friendly, easy going pigs have won our hearts.

North Carolina
Gabli

Lifetime

Jill Gabli

Emeraldale Farms

Our family farm focuses on sustainable practices and the ethics of Permaculture. We are currently raising American Guinea Hogs and cattle on pasture. Phone number is 336-423-3382 You can find us on Facebook https://www.facebook.com/pg/emeraldalefarms/about/?ref=page_internal.

North Carolina
Hunker

Lifetime

Matthew & Virginia Hunker

Hunker Farm

We raise American guinea hogs on pasture and through the woods. We feed non-gmo locally produced feed and let pigs be pigs. We constantly strive for the best pigs, and only a select few are allowed to become breeders, all the others become the best pork available.

Georgia
West

We are Daniel & Nina West. We own Danina Farms located in Mansfield, Ga. We have been raising American Guinea Hogs for 4 years. Our starter breeding stock came from Broad River Pastures. In the summer of 2017, we added a Sumrall line boar, BRP MS King Xerxes, to our breeding program. On our farm, we use sustainable and chemical-free practices in raising our livestock. Our herd of hogs are raised humanely on pastures with plenty of room to forage and be hogs. We currently have our breeding pair and feeders for sale as we are going to take a break from breeding.

New York
Mauro

Steve & Deb Mauro

La Vista Collina

We are a small farm with woodlots and pastures and clean drinking water that houses our registered boars, sows, gilts, barrows, and ever growing piglets. Our goal is to grow quality, naturally fed AGH meat to a handful of people wishing to enjoy this wonderful pork. As our piglets develop, we select one or two for registration if they appear to exceed the expectations of this amazing breed. Our potential breeders must always possess the docile personality of their parents, along with the solid build. Both our meat sales and available breeding stock is extremely limited this year as we contract our meat herd size to work on infrastructure. Our pigs are kept in a natural environment and rotated on pasture throughout the growing season. We are expanding our winter pens this summer to allow more outside winter room for future meat hogs to enjoy. We always enjoy talking AGH with anyone interested in raising these special hogs that provide sustenance for our tables and enjoyment while we care for them.

Indiana
Harley
Tennessee
Vincent
Pennsylvania
Kauffman

Our homestead, Barefoot Acres, is nestled in the middle of Kauffman's Fruit Farm, my family's orchard. You can find us on Facebook @barefootacresfarm. Our goal is to raise at least two litters of registered piglets per year. We currently have piglets for sale. Feel free to email if you're interested in purchasing any piglets.

West Virginia
Mcdaniel

Lifetime

SRR is the home of Almost Heaven American Guinea Hogs in central WV. We have registered piglets and feeder hogs for sale, available in June 2021. Please visit our Facebook page, Almost Heaven American Guinea Hogs, for more info and photos. We had two litters born in April 2021. We began several years ago with heritage chickens and Champagne D'Argent rabbits. In 2017 we added AGH to the farm. Our hogs enjoy walnuts from our farm along with haylage, pasture, pumpkins, garden produce, BOSS, and supplemental feed. With Premier One fencing we rotate them frequently, moving from our front yard out to one of the fields.

Pennsylvania
Reinford

Quentin J. Reinford

Powerline Farm

North Carolina
Ward

We are a small farm raising rare livestock to improve existing numbers and to preserve heritage breeds. We raise American Guinea Hogs and Jersey Giant Chickens. Our goal is to provide our community with sustainability of pure and healthy food and breed stock.

New York
Parker

Lee Or Patricia Parker

Leep-At Farm

We are a retired mailman and an long-time farm-girl. Over the years of hobby farming, the name Leep-At Farm has been on Ayrshire cattle, Alpine goats, Dexter cattle, and since our first litter last year American Guinea Hogs. During the years our interests and needs have changed with our children (all adults now) growing, and assorted health issues. We like the AGH for the convenient size and ease of handling, ours will follow for a scoop of sunflower seeds (or be distracted if we need to do something in the pen without piggy "help"). New litter born 8/2/19, there will be a couple for sale after weaning.

Michigan
Burgher

Jason Burgher

Burgher Bend Family Farm

We are a Family Homestead and farm where we raise American Guinea Hogs and free range chickens naturally. We are enjoying selectively breeding our well-mannered AGHs in a way that showcases their illustrious pedigree. We harden our stock to the elements of the harsh Michigan weather for a healthy and robust crew of forest clearing AGH. We are happy to work with you on selecting the right group for your farm be it friendly bacon bits or a harty ground clearing crew. (Or both!)

Florida
Green
New York
Cramer

John Pauline & Kathryn Cramer

Domaine Champlain

We own and operate the completely organic Domaine Champlain Orchard (7 acres, 260 apple trees of 9 varieties) in Westport, NY. We breed and use American Guinea Hogs as orchard pigs to clean up underbrush and apple drops under our trees and to keep down insect pest infestation. We presently have 14 American Guinea Hogs in residence. We are currently phasing out the Guinea Hogs part of our operation. The inventory of pigs we are wanting to sell is at https://tinyurl.com/domainechamplain.

New Hampshire
Kinson

Helena Kopczynski & Peter Kinson

Located in Marlow, NH. Home of registered boar Beardsely's Tractor and sow Elior Petunia. We are a very small breeder focusing on preserving good genetics and friendly pigs.

Illinois
Gioja

Now in college, I was born and raised on our farm. I chose to be different from my older siblings and raise pigs rather than ruminants. The docile temperament and smaller size of AGHs makes them fun to raise and not scary like my earlier commercial hogs. We brought our first breeding pair home in 2015. We sell the best pigs for breeding stock, being careful to have positive identification and accurate complete records for registration, and to procure health certificates if going out of state. Our pork customers rave about the tasty meat! We sell the whole, live animal and deliver it to the locker nearby to be processed.

Indiana
Monroe

We started raising our own food when we moved to Indiana in 2010. After raising commercial hogs to butcher for a few years, we were introduced to AGH and fell in love with their qualities. We purchased our heard in 2015 as babies, and have immensely enjoyed having them. Great animals and wonderful quality pork.

Illinois
Dykstra

We have a small hobby farm in northern Ilinois. Livestock include smaller-sized heritage breeds...Guinea Hogs, Fainting Goats, Southdown Sheep, English Shepherds. We are fairly new to farming, after raising most of our kids in suburbia. I'm loving the change to fresh air and not as much taxi-mom volunteering...family is warming up to it slowly. Everyone loves the guinea hog pork and bacon, so the pigs are here to stay! 🙂

New Hampshire
Kerman

Texas
Mcdaniel

Lifetime

Jesse & Wendy Mcdaniel

JW Mcdaniel Farm

We have traveled and worked to procure diverse genetic lines in our herd to provide quality breeding stock for all needs. We have feeders of various age ranges as well has hogs ready or near ready for slaughter.

Wisconsin
Baker
Washington
Collins

Pioneer Pastures is a small farm located in the Birdsview/Concrete area of Washington. We have AGH pigs of varying ages, in addition to meat chickens and laying chickens. All of our animals are pasture raised in a rotational grazing fashion, and only fed organic/all natural foods to supplement. We utilize a holistic farming approach to the best of our ability.

New York
Neal

Wiccaway Farm is a small family farming specializing in heritage livestock. Occasionally we have AGH breeding stock and feeders for sale. Contact for more info. Text or call 607-279-0403. Beaver Dams NY

Virginia
Moyer

Lifetime

Jim & Jacqueline Moyer

Old Crowe Farm

** Taking deposits for Spring 2021 registered breeder and feeder piglets ** (https://oldcrowefarm.com/heritage-livestock/american-guinea-hogs/buy-purchase/) At the Old Crowe Farm we raise the American Guinea Hog since it was well suited to our 130-acre pasture-based sustainable farm environment. We sell very socialized, registered breeding stock, as well as feeder stock when available. We specialize in selling breeding pairs and offer an AGH Mentoring Program at the farm (with Bed &Breakfast accommodations). Find us on Facebook (https://www.facebook.com/oldcrowefarm).

Massachusetts
Burke

Colleen Burke

Acres to Grow Farm

Small homestead farm on 17 woodland acres in the heart of Boston's South Shore called Acres To Grow Farm. As a hobby farmer, Acres To Grow has been raising American Guinea Hogs for 7 years. They have been shown at the local county fair, sold as pet and some processed. One boar services are many females from the Sulbar line.

New York
Rowland

Feel free to contact me with general questions about Guinea Hogs, even if you don't want to buy. I love to talk hogs. I normally have quality registered piglets as well as barrows.

Indiana
Mahoney

Lifetime

Joyful Noise Home-N-Stead is conservator of the Hesters line of American Guinea Hogs. This is a small-boned variety of guineas with a rich history and featured in https://guineahogbooks.com/blog/ . We provide personalized service and mentoring. We are shepherds to a small flock of St. Croix Hair Sheep.

Kansas
Wessling

Hello, we have been raising AGH hogs long enough to know we really like them. Our farm is focused on Spanish Meat goats but the hogs fit into our grazing program and help us be a little more diversified. We focus on animals that are hardy and true survivalist. They must be able to be good moms and easy keepers. Our animals must also benefit our farm with substance and sustainability. We also like the beauty of our animals in a natural setting.

Oregon
Fackrell

Lifetime

Jason Paulson & Kirk Fackrell

Cascade Meadows Farm

Cascade Meadows Farm, near Portland Oregon, helped rescue American Guinea Hogs from near extinction in 2005, and was the first to import the breed to the Western US. We have a broad range of AGH genetics and one of the largest and oldest herds in America. We select toward friendly, healthy, good growing AGH, with natural resistance to disease and parasites. We have helped hundreds of small farms get started with American Guinea Hogs and love sharing our extensive knowledge with others. We guarantee our pigs and provide ongoing advice and support. We almost always have breeding stock and feeder pigs available and we welcome visitors (with an appointment). We specialize in providing breeding pairs and trios. All our hogs are 100% purebred, registerable AGH.

New York
Ingraham

Lifetime

Angela Ingraham

Flint and Steel Farm

Tucked into the hills in the Finger Lakes region, I have been raising Guinea Hogs almost 12 years and love them more each year. Breeding stock and organic feeder piglets available most of the year from several different lineages. Visitors welcome Look for Flint and Steel Farm on Facebook for pictures

Arkansas
Hertlein

Piglets for sale in May-June, including breeding pairs. I began my AGH adventure in 2010 with the purchase of Skyfire Pete and Skyfire Pulp. My line of pigs is now #3HillPlace. I chose AGH because they are considered the historical breed of Southern homesteads. Sadly, Skyfire Pete is now deceased, but Skyfire Pulp lives on (and has been selected to be one of our DNA bank examples).

Indiana
Caley

Lifetime

Matthew S. Caley

Blue Phoenix Farm

First introduced to AGH in 2017. Breeding is focused on the Hesters. Goal is to have 3 breeding groups, so as to have unrelated pairings available, but culled heavily for selection. Other animals include Highlands(discontinued for moment), Nigerian goats, barnyard mix of poultry.

Pennsylvania
Gurnsey

Lifetime

Our little piece of paradise is located in Western Pa. When we moved out of the city in 2016 our goal was to raise all our own food and AGH fit right into that plan. They are a great pig for the small scale homesteader, friendly and delicious! Never will we eat store bought pork again.

Alabama
Reaves
Vermont
Yarson

We're a small homestead settled in a hollow of Vermont in Rutland County. My daughters and myself take every opportunity we can to learn more about this breed everyday! We are building up our Guinea Hog family and currently have 2 Boars, 2 Sows, and 2 guilts who are all floppers with amazing damenors. We currently have 1 boar available from our litter in April and are taking deposits for our litter that hit the ground on June 14th with 4 girls and 3 boys available. We are located in VT but do offer transportation if logistics can be worked out between myself and buyer with travel fees.

Massachusetts
Joyce

Crowover Farm is a smallholding in Ashburnham, MA. We raise American Guinea Hogs and strive to introduce AGH to the market so that our customers can discover the many fine attributes these animals possess.

Oklahoma
White

Lifetime

Our ranch is near beautiful Hayburn Lake where my husband Tim and I raise American Guinea Hogs, Kinder & Mini-Lamancha dairy goats, Emu's, Quarter & Mini horse's and Dark Cornish chickens. We love our Guinea Hogs sweet & gentle disposition . The meat has the best juicy taste and the fat is awesome to cook with and make soap that is wonderfull for your skin. Our Registered A.G.H.'s are bred for their awsome confirmation , friendlyness, An great mothering ability's so please give us a call (918-760-6279) to be put on our list for available pigs ,Thanks !

Texas
Hoinkes
Colorado
Brownstein

Lifetime

Alan & Meredy Brownstein

Windchime Farm

We began our American Guinea Hog adventure in 2018, and quickly fell in love with these amazing animals. Located on small acreage in the self-proclaimed "melon capitol of the world," our breeding stock consists of one very prolific young boar (his first two litters totaled 20 piglets) and two sows. As of July 2019, we will have 18 AGH piglets available, some of which are being evaluated for possible registration. Whether you're seeking registered breeding stock or just want to raise some of the best pork you'll ever eat, you can't go wrong with the American Guinea Hog!

Washington
Olschewsky

Thomas Bennett & Nancy Olschewsky

Small farm in SW Washington state raising laying hens, meat chickens, American Guinea Hogs and heritage turkeys. We acquired our breeding pair of AGH from Cascade Meadows Farm in nearby Sandy, OR. Our hogs are very friendly and docile.

Texas
Mcclendon
New Hampshire
Bulcock
Oregon
Rice

Lifetime

Born 7/29 & 8/6/18 wiener/feeder AGH piglets available $75 each. Highgate Farm has been in our family since 1946. We've been bringing it back to a working farm since 2016. Our focus is on sustainably-raised and free-ranging heritage livestock on 60 acres of forested pastures - American Guinea Hogs, Irish Dexter Cattle, and Boer Goats. Rod and Patricia Rice website: highgatefarmproducts.com

Missouri
Carpenter
Oklahoma
Steele
Colorado
Atkisson

*We currently have two female piglets and a male piglet availible! Good blood lines/breeding stock and registered!* Hey y'all! Welcome to our page! Burning Dreams Ranch is just a small "Homestead" for now, as my husband and I work towards our journey to become self sufficient! We raise Nubian, Lamancha, and Gurnsey goats, heritage American Guinea Hogs, ducks and free range chickens, as well as grass fed beef cattle. Always looking for new holistic remedies and recipes to improve the health and happiness of all the critters that call our little ranch home, including our guardian llama, Cronk. We're a combination farm/ranch/dairy.

Wisconsin
Hintz

Clare Hintz

Elsewhere Farm

Elsewhere Farm is a 40-acre farm located near the south shore of Lake Superior in Herbster, Wisconsin, 35 miles northwest of Ashland and 50 miles west of Superior. We began keeping AGH's in 2016 with a starting herd from Azsa Greiner's Old Beach Farm. We maintain a herd of about 30 pigs from three sows and a boar. DNC Amelia, from Setty stock, is our lead sow. We sell breeding animals and feeder pigs from May onwards, and pork starting at the end of September.

New Mexico
Waldon
Illinois
Staley
Kentucky
Black
Missouri
Ford
Kansas
Bokay

Lifetime

Becky Bokay

End of the Road Family Farm

We live at the End of The Road Farm in Wathena, KS. We have AGH, chickens, and katahdin sheep. Our animals are all named and loved. They get to roam as they please (with limits), forage from the land, and live happy lives. We strive to make the AGH bloodlines better, stronger, healthier, and diverse all while giving all of our animals the best life we can possibly offer.

Wyoming
Habbyshaw

Nathan & Nicole Habbyshaw

Habby Valley Homestead

Welcome to Habby Valley Homestead! We are located in a beautiful little valley surrounded by cattle ranches just west of Gillette, Wyoming. We are a family of six...Nathan, Nicole, Ethan, Lillian, Wyatt, and Elli Darlene. Our family loves being out in God's creation; enjoying all that He has created for us. We love camping, fishing, hunting, gardening, animals, and now homesteading. We currently have 3 registered AGH sows who welcomed their first litters late spring 2021. We had the opportunity to trade their sister for our new boar. Paladin is a beautiful boar and has thrown some nice babies so far. We plan to raise and sell feeder and registered piglets for ourselves and others. We also have Heritage Breed chickens including Buff Orpington, Dominique, and Black Australorp. Feel free to contact us if you have any questions.

Ohio
Taylor

Shayla Taylor

Dogwood Hill Farm LLC

We are a small farm in southwest Ohio, about an hour east of Cincinnati. Our boar Albert and our sow Darcy had their first litter in April 2020, and their second litter in September 2020.

Maine
Huber

Florida
Echo

Echo

Farm Manager: Andy Cotarelo

I am the Farm Manager at ECHO Global Farm in North Fort Myers, FL. We have a small 50-acre tropical agriculture demonstration farm where we demonstrate different conservation agriculture techniques and provide training for development workers around the world. We integrate animals into our farm as well and that is where the Guinea Hogs come in. We have a small herd of hogs varying from 4-8 depending on the season with two full-grown female sows.

Connecticut
Baker
Wisconsin
Schueller
Indiana
Cuneo

We love our AGH, we treat them well and they are socialized daily. Our stock is very friendly and easy to work with. We currently have a registered breeding pair. (Iggy and Ms Scarlett). Please contact if interested in seeing our breeding stock or to get on list for FALL 2021. Thanks! (All spring 2021 PIGLETS sold) Next expected farrowing: Piglets expected 1st week of August 2021. Contact us via

to reserve yours today! They sell very very quickly and most are claimed before farrowing.

Illinois
Smith
Virginia
Covington
Indiana
Smith

Tulip Tree Farm is located in rural Steuben County Indiana. We raise meat birds, layers, rabbits, sheep,dairy goats and American Guinea Hogs We strive to provide a healthy environment for our animals which we feel in turn will provide us with a desirable product. We will be providing AGHs for breeding stock, feeders and a rental roasting feature. Anyone interested can contact me direct 574 825 7871 call or text.

Ohio
Brown
Iowa
Place
Virginia
Shaffer

Jeffrey Shaffer

J&J Freedom Farm

Oregon
Lewarne

Ohio
Frahlich
Virginia
Vogel
Kansas
Eastep

We are a regenerative family farm and homestead located in Decatur County, Kansas. We raise AGHA Guinea Hogs, ADCA Dexter Cattle, Boer Goats, Icelandic Chickens and Coturnix Quail. We rotationally graze our animals and strive to raise them the way nature intended. We are proud members of the American Dexter Cattle Association, American Guinea Hog Association and the Livestock Conservancy.

Oklahoma
Brown

Nebraska
Yates

North Carolina
Darby

We are excited to be living in the heart of NC - Randolph County! Walter and I are looking forward to learning all there is to know about breeding and raising AGH and we are the proud owners of a gilt, Apple, and a boar, Berry White. We hope to have our first litter in the second quarter of 2021!

Kansas
Lord
Colorado
Grimes
Virginia
Walker

We are a small homestead in Waterford Va.

Oklahoma
Mitchell
New Mexico
Miller
Oklahoma
Hildreth

Hickory Hill Farms we have a pair of registered AGH pigs, along with Dexter Cows and a few chickens.

West Virginia
Mays
Ohio
Hughes

Hello from Allen Acres. We have a litter currently available August 2020,6 female-2 male. We're an off grid homestead in Monroe County,Ohio. Retired (quit) My job in June 2019 .Loreda My Wife is still a full time Nurse. We made the move here from northeast Ohio for a healthier lifestyle. Our goal is to become as self sufficient as possible. We raised 4 uncertified AGH last year for meat. We're hooked on Guinea Hogs now. We purchased another Bore a pregnant sow and two guilts in May. Our property will never be without Guinea Hogs again

Connecticut
Bennett
Florida
Laws

Maryland
Betley
Michigan
Konrad-Bevard

Tennessee
Hoover
Ohio
Rhinehart

Lifetime

We are a small permaculture guided homestead in Southwest Ohio.

Wisconsin
Mcginnes
Colorado
Oram
Illinois
Horn
Oklahoma
Govert
Ohio
Martinez

Small family farm in Southern Ohio. We had our first litter and will have 3 gilts and one boarlet available Sept. 20th, 2021.

Louisiana
Nichols
Ohio
Aullwood Audobon Center & Farm

Aullwood Audobon Center & Farm

c/o Alexis Faust

Michigan
Frenette
Georgia
Shelton
Colorado
Miller

Tennessee
Galvan

Ohio
Dottillis
Georgia
Steverson

Our farm story starts with my 9 year old son's interest in raising chickens. Those 6 chickens have made way for 100s of chickens, a growing herd of beef cattle and our growing American Guinea Hog operation. My son is now turning 12 and is jokingly our Farm Manager. Together we try to Shepperd our animals in the best way that we can. Our products include Pasture Poultry (eggs &, meat), beef by the side, pork by the side and piglets. If you would like to learn more about our farm and our products, give us a call or text at 706-319-9903

Alabama
Renteria
Wisconsin
Beeler

Barbara Beeler

Double B Farm

I have been raising Guinea Hogs for 3 years. I own a restaurant on our farm and raise Belted Galloway beef, Dorper sheep, boar goats, as well as the Guinea hogs. I use all the meats in our restaurant The Guinea hog meat is very delicious and they're very easy to raise

California
Martin
Colorado
Dunlap

West Virginia
Stotelmeyer
Illinois
Barnhouse

Mike Barnhouse

Broken Shovel Farms

Virginia
Stevens
Pennsylvania
King

Oklahoma
Wofford

Anna Wofford

Red River Pumpkin Patch, LLC

In 2016 we purchased a farm and hit the ground running. We started out raising a commercial cow herd. Evolving into raising pastured meats includes cornish cross chickens, commercial beef, Dorper hair sheep, and AGH pork. We also grow fresh produce. We want our farm to supply your family with as many homegrown natural foods as possible. We are currently waiting on our first litter of bacon bits due any time.

California
Tuvell

Priya Tuvell

Cascade Valley Heritage Farm

We are Cascade Valley Heritage Farm, a small farm in Chico, CA focusing on regenerative land management and heritage breed conservation, including American Guinea Hogs! AGH were our introduction to pigs, and we couldn't be happier with them. They are a joy to spend time with, are a great size, and easy on the landscape. We are excited to share our passion for these pigs with the rest of our community.

Tennessee
Keen
Virginia
Deborde

Passel Hills Farm is located on Smith Mountain Lake. We raise AGH feeder piglets. Currently we are taking reservations for feeder piglets which can be picked up in August 2021. passelhillsfarm.com Check out our website to view our available piglets. In 2022, we will have registerable piglets available.

Arkansas
Martin

Iowa
Peters
North Carolina
Hollar

Duskwood Farm is a 7.5 acre farm in Kenly, NC. We have NPIP/AI clean poultry, ADGA Nigerian Dwarf goats, and of course our beloved guinea hogs. We rotate our pigs through our forest in conjunction with our goats to help keep brush and overgrowth down and convert it into silvopasture. Our herd is easygoing, friendly, and just what AGH should be.

Alabama
Hamilton
Vermont
Mcgovern

Vermont
Marshall-Carney
Tennessee
Teague
West Virginia
Graham
Maine
Minikis
Michigan
Wolter

Todd and Amanda had a back-to-the-land vision and started Terroir Farm. Terroir Farm is a 15 acre forest farm nestled among the pines, oaks, and maples of Northern Michigan. Chickens and guinea fowl scratch and peck in the shade of ferns while goats munch on maple saplings. American Guinea Hogs were the perfect addition to this mix, clearing areas of woods and leaving behind plenty of "presents" that the chickens find most interesting!

New Jersey
Skowronek

We are a small scale farm. We have Buckeye and Jersey Giant chickens, Coturnix quail, and just got started breeding American Guinea hogs.

Oklahoma
Gates

T&E Farms was is a Permaculture farm established in 2020 by Chris Gates & Travis Purser in Kellyville, OK. We focus on a holistic approach to raising animals and growing food, with a fully integrated livestock and perennial system that works together the way nature intended. We have a registered pair of American Guinea Hogs and have piglets available periodically.