The list of members below only shows those members that are permitted and want to be listed. If you want your details listed then please ensure that you have met all of the necessary requirements for the organization and then check that the 'Show me in the Breeder List' option is checked in your profile. If you do not see the option there beneath the Password reset button, then you will need to Contact Us.
The breeder's list below can be searched by entering terms in the search box. Each term is required in the list entry for it to be displayed.
The map shows the locations of our members, but their contact details will only be displayed (when you click on the location) if they have chosen to be listed on this page.
Attention BUYERS
If you want to be sure you are getting a pure guinea hog, buy from a reputable breeder who is an AGHA member. Do not accept the animal without proper documentation. Piglets from a registered litter must show the permanent registration number on the AGHA form given to you. Any application to register a piglet or hog whose litter was not previously registered must have the parentage and their registration numbers listed on the form. Ask if the breeder if he/she is a member of the American Guinea Hog Association. Specifically ask if the boar and sow are AGHA registered. Our members abide by a Code of Ethics in dealing with the public and fellow breeders.
Loading Breeder List – Please Wait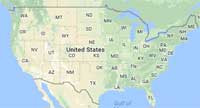 Click on the map above to view a map of AGHA members.
State
Last Name
Data
Maine
Bye

Lifetime

Matthew Bye

Hams Hill Homestead

207-671-0937

South Casco, Maine

North Carolina
Buesching

Karl Buesching

Thistle Draw

336-233-6679

Liberty, North Carolina

Thriftiness is our number one concern for all the animals on our farm. That's why we got started with AGH 3 years ago. We fell in love with this breed for its easy-going temperament and delicious, moist, and tender meat. Now, we have invested in good breeding stock and have vowed to do our part to keep this amazing breed of homestead hogs alive and thriving. Our matriarch, HDF [Queen] Victoria, is descended from the recently saved Sumrall MS line. She has a long, well balanced frame with straight legs, level back, and a smooth, even gait. She's very docile, an excellent forager, and attentive mother. Our patriarch, FF Prince Albert, is a stout, thick bodied boar with large hams. Eager and effective at performing his duty, he and Victoria have produced a fantastic first litter and we're very excited to watch them grow!

Missouri
Green

Randy & Donna Green

Rocking Heart Farm

573-238-4179

Glenallen, Missouri

Michigan
Shepard

Randy Shepard

1/2 Ass Acres

616-890-9544

Sunfield, Michigan

Arizona
Presley

Lifetime

Charles Presley

Boisterous Cock Farm

907-952-0414

Willcox, Arizona

Boisterous Cock Farm is a 40 acre homestead farm that is using swine and poultry to add organic matter back to the stripped soil of the high desert in SE Arizona. The AGH is our primary swine used in rotational and focused grazing to improve soil nutrient and moisture retention. We have registered and unregistered stock available nearly at all times. Please contact us if you are interested in purchasing breeders or feeders. Thank you

Florida
Andrews

Chris & Cheryll Andrews

Sassafras Holler

850-296-1115

Havana, Florida

A boar and several sows a little bit north of Tallahassee. We mainly raise pork for our own table but are always interested in providing others with the opportunity to grow out their own as well; just give us a holler! 🙂

North Carolina
Vachon

919-817-1340

Zebulon, North Carolina

We are a homestead located in North Carolina.

Florida
Wsbk

Lifetime

WSBK (est. 1993) is a small farmstead in the Florida Big Bend area which is home to eight adult AGHs some "bacon bits" born March 2018, about 60 chicken, several horses, multiple barn cats and several dogs. ---------- Of the adult purebred AGHs, one boar is registered, all four sows are also registered. We also have an unregistered boar and two AGH barrows (for our own Camp Freezer). Now that we have established our ability to handle, breed and birth this breed, we are ready to begin a carefully planned breeding program of only registered AGHs. ---------- As of 23 March 2018, we tripled our current herd size with the birth of our first homegrown litter (3 boys, 3 girls) out of the unregistered boar and one of the two sows going partly back to the Sumrall herd. The other sow provided us with another unregistered litter of 7 on 23 March 2018 (4 boys, 3 girls). While we plan on keeping the first litter and grow them out for our own food supply, the second litter will be available for purchase as meat hogs. Please contact us if you are interested in any of those upcoming piglets. ---------- We are committed to the future of the breed and hope to contribute significantly by moving to AGHA registered stock only by the end of 2018.

Nebraska
Kneifl

Jim & Rachel Kneifl

Ionia Farm

402-672-2332

Newcastle, Nebraska

Ionia Farm is in Northeast Nebraska real close to the South Dakota border. Our breeding stock includes three sows and one Boar. We are in love with this breed and would love to share this love with others who are interested in this unique breed of hogs. We also raise goats and other heritage breeds of animals. Please contact us via email with any questions. Spring piglets will be available soon!

Virginia
Thomas

Muirne Thomas

Lost Heritage Farm

434-942-5365

Amherst, Virginia

Colorado
Workman

719-469-3309

N La Junta, Colorado

Have some unreg. feeders, and a a couple registerable gilts available.

Indiana
Baker

Jeffery L. Baker

Windy Acres

574-849-7405

Bristol, Indiana

I was raised on a farm with livestock. I have recently had the opportunity to raise livestock again and wanted to get guinea hogs. I find they are very smart and docile. My grandchildren love having them around. I'm looking to sell breeding stock, as of now I have six boars an two guilts full blooded breeding stock available, some of them already named and registered.

Texas
Hohnstreiter

Lifetime

Jeremy & Amanda Hohnstreiter

Hohns Acres

512-336-3800

Thorndale, Texas

Indiana
Neville

Lifetime

Joe Neville

Redbud Natural Farm

765-401-6973

Crawfordsville, Indiana

My wife, Amy and I raise American Guinea Hogs and love it. We have two excellent registered boars and breed three to six litters a year with farrowing happening in April. Most of our pigs end up being feeders which we have processed at a USDA inspected plant and we retail the cuts. The focus on our farm is on having very happy pigs with a natural diet. We occasionally have breeding stock for sale. http://www.redbudridgepork.com

Indiana
Kennedy

765-210-4729

Kokomo, Indiana

We have a small farm in kokomo indiana. We have piglets 2 times a year.

Georgia
Dorsey

Tom & Emma Dorsey

EarthsBlessing Farm

706-336-8413

Commerce, Georgia

We are Earths Blessing Farm and Have been raising hogs for about ten years, but have just gotten into Guinea Hogs this year (2017).

Alabama
House

Lifetime

404-966-4176

Gordo, Alabama

We have a herd of over 175 AGH, raised in the pine and oak woodlands of West Alabama. While we primarily raise these hogs for speciality butcher shops and private customers, we occasionally offer registered stock. You can find us on Facebook as Friday Farms or Woodland Raised Swine. https://www.facebook.com/fridayfarmsal/ https://www.facebook.com/woodlandraisedswine/

Colorado
Woodmansee

970-310-8784

Loveland, Colorado

Cottonwood Acres is a small family farm focused on natural and sustainable practices. We love our adorable little Guinea Hogs for their great personality, delicious meat, lard, and grazing abilities. How do you beat turning kitchen scraps into bacon? By no means do we know it all but we are more than happy to answer questions and host visitors to see our homestead operation.

Indiana
Thomas

Jeremy & Angel Thomas

Sanctified Farm

574-870-3944

Rensselaer, Indiana

California
Harbison

Sabrina Harbison

CedarWood Farm

530-647-1813

Placerville, California

Rehoming our wonderful American Guinea Hog boar. He is a proven 2 year old boar, AGHA Registered ''SEH George". Celesky and Setty genetics. See CL ad for details and pics. Located in Placerville, CA. https://goldcountry.craigslist.org/grd/d/camino-american-guinea-hog-agha/6914262578.html

New York
Wells Sr.

Brian L. Wells Sr.

3B Farm

518-744-7858

Greenwich, New York

We are a small farmstead in upstate NY with a great love for the AGH. Our current breeding stock consists of Beardsley Bear as our boar and Badflash Sage and Basil as our sows. We currently have several breeding quality gilts available from last year's litters as well as some feeder quality pigs. We just welcomed the end of April/first part of May two new litters (16 total) that will be ready for new homes the end of June, first part of July 2018. We can be found on Facebook at https://www.facebook.com/3BFarmNY/

Massachusetts
Wright

Lifetime

208-313-0311

Warwick, Massachusetts

At Timberhaven Farm we are dedicated to the preservation of the American Guinea Hog. Our registered breeding herd consists of two unrelated boars and three sows. We currently have available for sale : 8 month old gilts open or bred, 8 month old barrows, and 9 week old feeder piglets. We are expecting three litters due March 4 and will be able to offer boars, gilts, and breeding pairs or trios. We also have roaster hogs available and offer hog boarding at our farm if you are curious about guinea hog meat but don't have the space to raise your own. Please feel free to reach out with any questions that you may have.

moc.l

1566601780

iamg@

1566601780

mraFn

1566601780

evahr

1566601780

ebmiT

1566601780

is the best way to contact, thanks! -Seth

Georgia
King

Sam King

Hallowed Acres Farm

770-527-5740

Woodbury, Georgia

I'm the owner of HallowedAcres Farm.We are located in Woodbury Georgia. We have American Guinea Hogs (Sumrall Bloodline). Our pigs are raised on pasture and feed non GMO feeds. We breed to improve genetics and are working with the genetic recovery program for the Sumrall bloodline. Our original stock came from Broad River Pastures.

Colorado
Mann

719-200-5900

Florissant, Colorado

We now have both registered and non registered piglets available in June. Text 719-200-5900 for more information. Our Guinea Hogs are the homesteader's Golden Grail of Hogdom. We live at 9000 ft in the mountains of Colorado. These wonderful, friendly, cold tolerant critters round out our homestead of chickens, bees and gardens.

Kansas
Beyer

Lifetime

Koertland & Rebekah Beyer

Five Acre Farm

785-284-2483

Sabetha, Kansas

Five Acre Farm located in Northeast Kansas specialized in All Natural American Guinea Hog husbandry. Please contact us for high quality meat and genetics.

North Carolina
Peterson

Randy & Lori Peterson

Windy Willows Homestead

919-599-2909

Holly Springs, North Carolina

Texas
Monk

Donna Monk

Monk Family Farm

409-656-7769

Orange, Texas

Our miracle hogs, Boris and Natasha, survived Tropical Storm Harvey and have a new litter of piglets born 10-26-18. To meet them and get the full story of their ordeal, check out our website: www.MonkFamilyFarm.weebly.com

Florida
Adams

Indiana
Parks

Allen Parks

Parks Family Farm

812-766-2882

Winslow, Indiana

Pennsylvania
Skarzenski

Joseph Skarzenski

Farmer Joe's Country Favorites

814-602-9769

North East, Pennsylvania

Kentucky
Royse

Leah Royse

Elk Creek Pork n Beaks

502-827-4883

New Haven, Kentucky

Illinois
Grimm

Robert & Susan Grimm

Grimm Acres, Diversified

618-445-1896

PO Box 148, 237 W Terminal St

Albion, Illinois 62806

When my husband and I retired from the Army we began to piece together a little farm in Southern Illinois. My research led us the heritage breeds, and so to the American Guinea Hogs. We got our first little gal in 2009 and instantly fell in love with the breed. We raise and sell breeding hogs, butchering hogs, and occasionally pairs of hogs destined to live in someones barnyard eating mice, turning over compost piles and entertaining families.

Wisconsin
Burgan

J. Burgan

Apple Garth Farm

262-995-8473

Kansasville, Wisconsin

Small sustainable farm in SE Wisconsin. Focus on rotational pasture & natural systems for small livestock & poultry. Introduced to AGH by Laura Dykstra in 2016. Currently working with blue line. 1 reg boar, Sahib; 6 reg sows & gilts. Prefer shorter snout, longer body.

New Hampshire
Dumont

Lifetime

Scott & Heather Dumont

Dean Hill Farm

603-219-5458

Danbury, New Hampshire

We have been raising pigs for 25+ years and switched to guinea hogs about 8 years ago. We love guinea hogs and Love to talk about them so if you have any questions or would just like to discuss AGH, feel free to contact me! late Spring Litter! All males will be cut unless you contact us about a boar purchase ahead of time! Very gentle boars from Donar!

Colorado
Jones

Robert D. Jones

Grubbin' Farm

970-776-8575

Loveland, Colorado

** We have six, four-month old, unregisterable feeder piglets available. Please contact me for further information. **

Washington
Fisher

Gene & Nicole Fisher

Restoration Ridge

136-063-0633

Sedro-Woolley, Washington

Restoration Ridge is located outside of Clear Lake Washington. Our Guineas run on pasture with chickens all year. We have one boar (Cultus from Baylis Samson lines) and are breeding Guinea Hogs to work to improving grow out and finishing size/time. We have guineas at all stages and typically have 2-4 litters per year.

Missouri
Seitzinger

Jeremy Seitzinger

Wolf Creek Acres

816-588-6009

Peculiar, Missouri

Wolf Creek Acres is a small homestead located in rural Peculiar, MO. We have a vision of heathy, pasture raised animals. With the use of natural feed and no antibiotics, we hope to fulfill the dream of supplying friends, family and community with a high quality, more natural food option. With a new found appreciation for American Heritage Breeds. We currently have American Guinea Hogs, Plymouth Bared Rocks, White Royal Palms and a Narragansett. We also have two Nigerian dwarf goats, two rabbits and other chickens.

Maryland
Rozanski

Victoria Rozanski

Clear Morning Provisions

301-643-5284

Hughesville, Maryland

Registered American Guinea Hogs ( blue and black varieties), Fine-fleeced Shetland Sheep, Miniature Dairy Goats, Sebastapol & Pomeranian Geese, Maran, American Breese & German New Hampshire Chickens.

Kansas
Fischer

316-617-7467

Clearwater, Kansas

My homestead is located in South Central Kansas. I have a registered boar and sow, with unregistered (but pure AGH) feeder barrows and butcher hogs regularly available. My AGH's are raised on pasture, hay in the winter and are fed an organic hog feed. I chose the AGH because I wanted a heritage breed hog that I could process on my own, was generally good natured, was able to forage for some of their food and was hardy. My line of AGH's are hairy, short legged, root very little and run on the small side. Our boar is not much over 250lbs. At this time I do not have any available breeding stock, but plan on a summer litter.

Illinois
Bishop

Nicole Bishop

Bishop's Burrow

815-382-9273

Garden Prairie, Illinois

We are a small homeschooling homestead in Garden Prairie, IL where we have been raising AGH for two years now. Our herd is currently ten hogs with one sow and one boar, but do to our love of delicious pork have plans to breed a second sow this summer. Theses friendly, easy going pigs have won our hearts.

North Carolina
Gabli

Jill Gabli

Emeraldale Farms

619-368-6326

Madison, North Carolina

***Piglets available*** I have 2 promising boarlets from Adele. They are from a litter of 9 and are growing very well. Phone number is 336-423-3382. Our family farm focuses on sustainable practices and the ethics of Permaculture. We are currently raising American Guinea Hogs and cattle on pasture. You can find us on Facebook https://www.facebook.com/pg/emeraldalefarms/about/?ref=page_internal.

North Carolina
Hunker

Lifetime

Matthew & Virginia Hunker

Hunker Farm

919-724-0631

Graham, North Carolina

We raise American guinea hogs on pasture and through the woods. We feed non-gmo locally produced feed and let pigs be pigs. We constantly strive for the best pigs, and only a select few are allowed to become breeders, all the others become the best pork available.

Georgia
West

Nina & Daniel West

Danina Farms

706-474-1710

Rutledge, Georgia

We are Daniel & Nina West. We own Danina Farms located in Mansfield, Ga. We have been raising American Guinea Hogs for 3 years. Our starter breeding stock came from Broad River Pastures. In the summer of 2017, we added a Sumrall line boar, BRP MS King Xerxes, to our breeding program. On our farm, we use sustainable and chemical-free practices in raising our livestock. Our herd of hogs are raised humanely on pastures with plenty of room to forage and be hogs.

New York
Mauro

Steve & Deb Mauro

La Vista Collina

716-358-4903

Randolph, New York

We are a small farm with woodlots and pastures and clean drinking water that houses our registered boar and two sows. This year, we have increased our numbers to include two registered gilts that are available for sale, and about a dozen meat piglets. Our goal is to grow our own meat and offer meat piglets to a handful of other people wishing to enjoy this wonderful pork. As our piglets develop, we select one or two for registration if they appear to exceed the expectations of this wonderful breed.

Nebraska
Theobald

Paul Theobald

Middle Earth Farm

402-369-3817

Osmond, Nebraska

We chose a hobbit theme eight years ago when we bought this northeast Nebraska farm--Guinea hogs are perfect for this place and for that theme!

Maine
Hanson

Shana Hanson

3 Streams Farm

207-338-3301

Belfast, Maine

I study tree leaf fodder (fresh, dried, or ensiled), and can tell you about preferences of my hogs. I also take Nosenia for walks, to learn her seasonal preferences on my land. Her partner Bracken Root has a very notably long nose, and is a marshmallow for affection. Nosenia raises about 8 Certified Organic piglets each spring, for sale at weaning, in little harnesses. Both parents accept being staked, tied by their rope harnesses, to turn a limited area. I love when I can give them good happy days of foraging., yet we have had 4 droughty summers with poor seed germination, so are trying to avoid creating bare ground. My pruning of high tree canopies gives them fresh leafy branches, which compensates when I cannot give them a fence move. They are so easy to please!

Arizona
Paxton

Danielle Paxton

Little Acre Hobby Farm

520-686-3773

Benson, Arizona

Washington
Johnson

Rich & Diana Johnson

Mitten Creek Farm

360-299-9258

Anacortes, Washington

Small family farm located on Fidalgo Island, just outside Anacortes, WA. We have been raising AGH for a few years as well as raising meat and laying chickens and turkeys.

Pennsylvania
Kauffman

Clair Kauffman

Barefoot Acres

717-381-8371

Ronks, Pennsylvania

Our homestead, Barefoot Acres, is nestled in the middle of Kauffman's Fruit Farm, my family's orchard. You can find us on Facebook @barefootacresfarm. Our goal is to raise at least two litters of registered piglets per year. We currently have piglets for sale. Feel free to email if you're interested in purchasing any piglets.

West Virginia
Mcdaniel

Lifetime

Emmylou Mcdaniel

Scarlet R Rabbitry and Farm

304-376-4865

Glenville, West Virginia

SRR is the home of Almost Heaven American Guinea Hogs in central WV. We have a registered boarlet for sale born April 1st out of rare Sumrall genetics. Several feeder barrows are available as well. Expecting another litter of registerable piglets in June. Will have another registered boar for sale in August. He will be 9 months old. Please visit our Facebook page for more info and photos. We began several years ago with heritage chickens and Champagne D'Argent rabbits. In 2017 we added AGH to the farm. We had our first litters summer 2018. Our hogs enjoy walnuts from our farm along with pasture, pumpkins, garden produce, BOSS, and supplemental feed. With Premier One fencing we rotate them frequently, moving from our front yard out to one of the fields.

Pennsylvania
Reinford

Quentin J. Reinford

Powerline Farm

717-994-8809

Danville, Pennsylvania

Washington
Baumgardner

951-966-1430

Monroe, Washington

KB Farms is a small farm with AGH in various stages. Our hogs are pasture raised and all natural.

Maryland
Mannin

Jeanette & Mark Mannin

Bald Knob Farm

443-570-1135

Finksburg, Maryland

We are located in Finksburg, Maryland. We currently have feeder pigs available. Please contact me for more information.

New York
Parker

Lee Or Patricia Parker

Leep-At Farm

716-965-2515

Forestville, New York

We are a retired mailman and an long-time farm-girl. Over the years of hobby farming, the name Leep-At Farm has been on Ayrshire cattle, Alpine goats, Dexter cattle, and since our first litter last year American Guinea Hogs. During the years our interests and needs have changed with our children (all adults now) growing, and assorted health issues. We like the AGH for the convenient size and ease of handling, ours will follow for a scoop of sunflower seeds (or be distracted if we need to do something in the pen without piggy "help"). New litter born 8/2/19, there will be a couple for sale after weaning.

Washington
Lawson

Chris & Amanda Lawson

Lawson's Vashon Farm

253-792-1710

Vashon, Washington

Michigan
Burgher

Jason Burgher

Burgher Bend Family Farm

248-736-4353

Armada, Michigan

We are a Family Homestead and farm where we raise American Guinea Hogs and free range chickens naturally. We are enjoying selectively breeding our well-mannered AGHs in a way that showcases their illustrious pedigree.

California
Finley

Darlene Finley

Finley's Mountain Ranch

707-463-8822

Ukiah, California

North Carolina
Ceparano

Jacob Ceparano

Clean Hearts Farm

919-323-2703

Graham, North Carolina

Raising livestock the way early Americans did...with little external inputs. Our AGH breeding program is based on thrift of the pig. We are committed to building breeding stock with distinct lineage that thrive. If ever not satisfied with your stock from us we'll happy replace it.

Florida
Green

Casey & Bill Green

Green Family Farm

239-410-6074

Alva, Florida

North Carolina
Silverthorn

Philip Silverthorn

Silverthorn Heritage Farms

404-553-6146

Scaly Mountain, North Carolina

Silverthorn Heritage Farms, is located in the Southern Appalachians of Western North Carolina, at an elevation of 4000'. We specialize in heritage farm breeds. Selling breeders & feeders. We also have a blacksmith shop and a retail store, " The Homesteading Supply Co." , with a emphasis on education, in self-sufficiency & homesteading.

Indiana
Mcdowell

Andy & Beverly Mcdowell

Hidden Pond Grasslands

765-960-5092

Centerville, Indiana

Illinois
Gioja

L. Bonje Gioja

Joy of Illinois Farm

217-863-2758

Champaign, Illinois

Now in college, I was born and raised on our farm. I chose to be different from my older siblings and raise pigs rather than ruminants. The docile temperament and smaller size of AGHs makes them fun to raise and not scary like my earlier commercial hogs. We brought our first breeding pair home in 2015. We sell the best pigs for breeding stock, being careful to have positive identification and accurate complete records for registration, and to procure health certificates if needed depending on destination. Our pork customers rave about the tasty meat! We sell the whole, live animal and deliver it to the locker nearby to be processed.

Indiana
Monroe

Nathan & Jessica Monroe

Cozy Creek Farm

812-384-6815

Bloomington, Indiana

We started raising our own food when we moved to Indiana in 2010. After raising commercial hogs to butcher for a few years, we were introduced to AGH and fell in love with their qualities. We purchased our heard in 2015 as babies, and have immensely enjoyed having them. Great animals and wonderful quality pork.

Oklahoma
Jones

Susan Jones

Blackjack Acres

918-810-2287

Sapulpa, Oklahoma

Small homestead, we have goat, registered guinea hogs and chickens.

Illinois
Dykstra

Laura Dykstra

Dykstra's Farm

815-337-0493

Woodstock, Illinois

We have a small hobby farm in northern Ilinois. Livestock include smaller-sized heritage breeds...Guinea Hogs, Fainting Goats, Southdown Sheep, English Shepherds. We are fairly new to farming, after raising most of our kids in suburbia. I'm loving the change to fresh air and not as much taxi-mom volunteering...family is warming up to it slowly. Everyone loves the guinea hog pork and bacon, so the pigs are here to stay! 🙂

Oklahoma
Havens

Jon & Emily Havens

The Havens Homestead

405-361-2933

Wynnewood, Oklahoma

Havens Homestead is nestled in a valley of the Arbuckle Mountains of Oklahoma. Don't blink or you'll miss them. We started our homestead journey with chickens and turkeys, but quickly moved on to American Guinea Hogs. We've had these remarkable animals close to seven years now and have never looked back. We are honored to be a part of the guinea hog recovery from critically endangered to now on the watch list! We normally always have unregistered but pure feeder piglets available. We have a waiting list for whole and half orders if you are wanting to try the best pork you've ever had! Generally, we will have registered breeding gilts available. I take reservations for registered boars and will pick the best of the litter to remain intact. Our herd consists of: Pepper, the matriarch sow who is from the first litter born on our farm. Harley Quinn, an oops mama who has turned out to be so fantastic she has stayed with us as a breeder. Diana, Harley's sister and even better mother; fierce in the protection of her babies from predators. She's the first one to greet you at the gate and loves to be pet. Hank McCoy, is our new boar. He's still young and unproven but is a sweet boy and a CHUNK...which has earned him the nickname Hank the Tank. He is from blue lines and we're watching closely to see if he will turn blue or produce blue offspring!

Texas
Mcdaniel

Lifetime

Jesse & Wendy Mcdaniel

JW Mcdaniel Farm

713-408-1227

Carmine, Texas

We have traveled and worked to procure diverse genetic lines in our herd to provide quality breeding stock for all needs. We have feeders of various age ranges as well has hogs ready or near ready for slaughter.

Kentucky
Dorminey

Lifetime

Donna Dorminey

Solomon's Wisdom Farm

270-307-5028

Upton, Kentucky

We are a small hobby farm raising AGH since 2010. Our breeding focus is on the stewardship of the nearly 100 year old Sumrall herd genetics. Nearly decimated in the 2000's, these guineas had not been mixed with any outside pigs in many years and retained their original primitive features, such as shaggy ears, semi turned up snouts, very short stature and broad hips and shoulders. They were outcrossed with other AGH lines to save the few that remained and we are now working to spread the genetics and restore their historic phenotype. Our other priority is stewardship of the last known descendent of Brown's Blue Boy, Maveric Esther, and carefully line breeding to bring out the rare blue genetic trait from Blue Boy whereby piglets are born blue (rather than born black and later turn blue).

Alabama
Newby

Ned & Lisa Newby

Newby's Homestead Hideaway Farm

334-749-4077

Valley, Alabama

Wisconsin
Baker

Deborah A. Baker

Chapel Top Heritage Hope Farm

608-346-2196

Tony, Wisconsin

Providing Registered Breeding Stock~ Market Pigs and Perfect Portion Pork https://deborahbaker261.wixsite.com/chapeltopfarm

California
Andahl

Autumn Andahl

Sierra Oaks Ranch

209-754-1032

Mokelumne Hill, California

We have a small family farm in the Northern California Foothills. We raise pastured, organic heritage livestock, gardens and children. We currently(6/5/19)have a registered AGH Boar, two sows and four gilts for sale.

Washington
Collins

Jennifer Collins

Pioneer Pastures

281-507-1763

Concrete, Washington

Pioneer Pastures is a small farm located in the Birdsview/Concrete area of Washington. We have AGH pigs of varying ages, in addition to meat chickens and laying chickens. All of our animals are pasture raised in a rotational grazing fashion, and only fed organic/all natural foods to supplement. We utilize a holistic farming approach to the best of our ability.

New York
Neal

607-279-0403

Beaver Dam, New York

Wiccaway Farm is a small family farming specializing in heritage livestock. Occasionally we have AGH breeding stock and feeders for sale. Contact for more info. Text or call 607-279-0403. Beaver Dams NY

Virginia
Moyer

Lifetime

Jim & Jacqueline Moyer

Old Crowe Farm

434-735-0139

Red Oak, Virginia

** ONE FALL LITTER COMING IN SEPTEMBER ** At the Old Crowe Farm we raise the American Guinea Hog since it was well suited to our 130-acre pasture-based sustainable farm environment. We sell very socialized, registered breeding stock, as well as feeder stock when available. We specialize in selling breeding pairs and trios and offer an AGH Mentoring Program at the farm (with Bed &Breakfast accommodations). Find us on Facebook (https://www.facebook.com/oldcrowefarm).

New York
Rowland

Jack Rowland

Badflash Brewing LLC

845-489-8826

Malden Bridge, New York

Feel free to contact me with general questions about Guinea Hogs, even if you don't want to buy. I love to talk hogs. I normally have quality registered piglets as well as barrows. You can also find me on https://www.facebook.com/groups/317519622349/

Indiana
Mahoney

Lifetime

Rebecca Mahoney

Joyful Noise Home - N- Stead

574-529-3266

Macy, Indiana

JoyfulNoiseHome-N-Stead.com is the home to American Guinea Hogs, St Croix Hair Sheep, and our family! We raise these wonderful rare pigs and sheep primarily for our own meat and also to provide quality breeding stock to others. We have piglets and lambs, proven breeding stock, and butcher-ready barrows available.

Kansas
Wessling

Greg Wessling

Stony Point Animal Farm

785-312-0374

Baldwin City, Kansas

Hello, we have been raising AGH hogs long enough to know we really like them. Our farm is focused on Spanish Meat goats but the hogs fit into our grazing program and help us be a little more diversified. We focus on animals that are hardy and true survivalist. They must be able to be good moms and easy keepers. Our animals must also benefit our farm with substance and sustainability. We also like the beauty of our animals in a natural setting.

Oregon
Fackrell

Lifetime

Jason Paulson & Kirk Fackrell

Cascade Meadows Farm

503-833-2710

Sandy, Oregon

Cascade Meadows Farm, near Portland Oregon, helped rescue American Guinea Hogs from near extinction in 2005, and was the first to import the breed to the Western US. We have a broad range of AGH genetics and one of the largest and oldest herds in America. We select toward friendly, healthy, good growing AGH, with natural resistance to disease and parasites. We have helped hundreds of small farms get started with American Guinea Hogs and love sharing our extensive knowledge with others. We guarantee our pigs and provide ongoing advice and support. We almost always have breeding stock and feeder pigs available and we welcome visitors (with an appointment). We specialize in providing breeding pairs and trios. All our hogs are 100% purebred, registerable AGH.

Virginia
Corcoran

Lisa Corcoran

Laughing Stock Farm

919-369-4890

Newport, Virginia

New York
Ingraham

Lifetime

Angela Ingraham

Flint and Steel Farm

585-374-2695

Naples, New York

Tucked into the hills in the Finger Lakes region, I have been raising Guinea Hogs almost 12 years and love them more each year. Breeding stock and organic feeder piglets available most of the year from several different lineages. Visitors welcome Look for Flint and Steel Farm on Facebook for pictures

North Carolina
Schouten

Will & Dana Schouten

Closer to the Land Farm

919-323-9748

Bear Creek, North Carolina

closertotheland.com - Raising AGHs in Chatham County, NC, since 2008. We're a veteran-owned, family farm that breeds for good temperaments, hardiness, sturdy conformation, mothering instincts, and adaptability. If humankind disappeared tomorrow, our hogs wouldn't just survive, they'd thrive. We cull hard and only register the best. Email us at

moc.o

1566601780

ohay@

1566601780

dnale

1566601780

htotr

1566601780

esolc

1566601780

to find out what we have available, or to set up a time to come meet the animals. Our hogs love visitors and we love educating people about this remarkable breed and the importance of regenerative agriculture.

Mississippi
Albritton

Steve & Susan Albritton

Garland's Pride Farms

601-731-8044

Sandy Hook, Mississippi

Arkansas
Hertlein

Donna Hertlein

#3 Hill Place Farm

479-438-5318

Paris, Arkansas

Piglets for sale in May-June, including breeding pairs. I began my AGH adventure in 2010 with the purchase of Skyfire Pete and Skyfire Pulp. My line of pigs is now #3HillPlace. I chose AGH because they are considered the historical breed of Southern homesteads. Sadly, Skyfire Pete is now deceased, but Skyfire Pulp lives on (and has been selected to be one of our DNA bank examples).

North Carolina
Creighton

Jessica Creighton

To Be Freer Farm

207-323-6991

Roxboro, North Carolina

Working with AGH since 2010. Focusing on breed preservation in AGH as well as heritage poultry.

Florida
Gillette

Kyle Gillette

Spring Walk Farms

409-670-2788

Live Oak, Florida

We are a small Hobby farm located in North Central Florida. We currently have two registered sows and a registered boar. We are focusing our breeding on maintaining the breed standards and a friendly temperament. We will occasionally have piglets for sale. We also raise a couple breeds of laying Chickens as well as several flocks of meat birds each year.

Ohio
Vanmeter

Molly Vanmeter

Happy Hog Farm

937-380-2000

Yellow Springs, Ohio

Small family farm on the outskirts of Yellow Springs, OH

North Carolina
Emory

828-545-8024

Weaverville, North Carolina

The Emory Family Farm Western North Carolina 2019 hogs available soon https://www.facebook.com/EmoryFamilyFarm/

Colorado
Katzer

970-690-3308

Loveland, Colorado

Indiana
Caley

Matthew S. Caley

Blue Phoenix Farm

260-519-5440

Andrews, Indiana

Heritage breed hobbyist. First introduced to AGH in 2017. Breeding is focused on the Hester bloodline. Goal is to have 3 breeding groups, so as to have unrelated pairings available, but culled heavily for selection. Most are of the small boned type. Other animals include Highlands, Nigerian goats, turkeys, barnyard mix chickens(mainly Welsummers), Rouen ducks, rabbits.

Illinois
Monfort

Tammy & John Monfort

Piney Meadows Farm

415-516-7471

Belknap, Illinois

We are a small farm in Southern IL. Currently we have 40 AGH, a few Nigerian Dwarfs, American Buff geese, and many seramas and guinea hens.

Pennsylvania
Gurnsey

Kate & Jim Gurnsey

Farmstead Hare and Fare

724-968-7255

Templeton, Pennsylvania

Our little piece of paradise is located in Western Pa. When we moved out of the city in 20156 our goal was to raise all our own food and AGH fit right into that plan. They are a great pig for the small scale homesteader, friendly and delicious! Never will we eat store bought pork again.

Arkansas
Whitlatch

Terri Whitlatch

Whit's Homestead

501-580-3561

Heber Springs, Arkansas

We live on a small homestead and want to begin a herd of AGH. We also have Katahdin Sheep and various breeds of chickens.

Alabama
Reaves

Gregory & Lisa Reaves

Katiewood Farms

205-826-7157

Reform, Alabama

New York
Yarson

Kerianne Yarson

Elysian Hollow

518-796-5755

Granville, New York

We're a small homestead settled in a hollow of Vermont in Rutland County. My daughters and myself take every opportunity we can to learn more about this breed everyday! We are building up our Guinea Hog family and currently have 2 Boars, 2 Sows, and 2 guilts who are all floppers with amazing damenors. We currently have 1 boar available from our litter in April and are taking deposits for our litter that hit the ground on June 14th with 4 girls and 3 boys available. We are located in VT but do offer transportation if logistics can be worked out between myself and buyer with travel fees.

Massachusetts
Joyce

Cynda Warren Joyce

Crowover Farm

978-827-4874

Ashburnham, Massachusetts

Crowover Farm is a smallholding in Ashburnham, MA. We raise American Guinea Hogs and currently (summer 2019) have an unproven 2 1/2 year old boar & assorted feeders available. We strive to introduce AGH to the market so that our customers can discover the many fine attributes these animals possess.

Michigan
Giori

Dominic Giori

Homestead Heritage Hog Farm

989-254-8406

Turner, Michigan

We currently have 3 males and 3 females for sale born litter was born august 23rd, please call for more info. My name is Dominic i am a young adult that used most of my savings to purchase 1 boar and two sows, these are my first registered heritage hogs. Now that i have had them for 2 years, I have experienced for myself these great animals are like a pet, due to there very friendly nature. I want to expand my herd and be able to offer piglets to others.

Ohio
Wisniewski

Daniel Wisniewski

Grassroots Hobby Farm

440-541-6362

Holland, Ohio

We have two sweet sows and a wonderful boar. Between their most recent litters and the ones we're growing out for customers from the fall there are 20 American Guinea Hogs roaming our place. If you are interested in raising your own, let me know or check out our facebook page www.facebook.com/GrassrootsHobbyFarm

Rhode Island
Ferguson

401-397-3963

Greene, Rhode Island

Indiana
Owen

Alicia Owen

Wild Onion Farm

765-271-3547

Freedom, Indiana

We are a small farm, just getting started. We are on our second litter of American Guinea Hogs this summer and can't wait to grow more! Waiting list available for litters and occasional gilt, sow, &/or boar if you want a grown AGH.

Oklahoma
White

Rita White

Blue Bird Ranch

918-760-6279

Kellyville, Oklahoma

Oregon
Weichal

Nick & Julie Weichal

Weichal Orchard & Farm

971-998-7599

Seaside, Oregon

Our small farm is nestled in the Nehalem Valley surrounded by lush forests and a small orchard. We have one mating pair of Guinea hogs and hope to share their adorable offspring with you! They have been a joy to be around and I have been impressed with their easy going demeanor. We hope you can have the fun experience of this breed of pig too! We have a 3 year old registered sow for sale who has had 3 liters of pigs as well as three 8 month old intact boars that can be registered. The boars need to go asap. Please email me if you are interested. Updated July 17, 2019

Colorado
Brownstein

Lifetime

Alan & Meredy Brownstein

Windchime Farm

719-640-5949

Rocky Ford, Colorado

We began our American Guinea Hog adventure in 2018, and quickly fell in love with these amazing animals. Located on small acreage in the self-proclaimed "melon capitol of the world," our breeding stock consists of one very prolific young boar (his first two litters totaled 20 piglets) and two sows. As of July 2019, we will have 18 AGH piglets available, some of which are being evaluated for possible registration. Whether you're seeking registered breeding stock or just want to raise some of the best pork you'll ever eat, you can't go wrong with the American Guinea Hog!

Texas
Mcclendon

Trent & Catherine Mcclendon

McClendon Farms

325-206-0150

Sonora, Texas

We have a small ranch in Southwest TX. Our hogs free range on grass and also enjoy mesquite beans and leftover fruit from our orchard. We have piglets to 1 year olds. $75 to $200 All are Registerable.

Florida
Cash

Aubrey Cash

Dirty Dog Organics

352-235-0760

Leesburg, Florida

New Hampshire
Bulcock

Shaunna Bulcock

Bulcock Farm

603-391-9478

Weare, New Hampshire

My husband and I have a small homestead. AGH's are perfect for us. We just love them. We also breed goats for milk and meat as well as meat rabbits.

Michigan
Deering

Todd & Lisa Deering

SSL Family Farm

810-620-9062

Bancroft, Michigan

The SSL Family Farm is a 25-acre farm in southeastern Michigan. We are homesteaders, providing our family with as much food as we can from our own land, as faithfully and sustainably as we can. We share our journey in hopes that we can help others create a sustainable journey of their own.

Indiana
Schmitt

812-798-1436

Washington, Indiana

New York
Marker

Timothy Marker

Setting Roots Farm

716-316-9634

Medina, New York

Veteran owned and operated raising heritage breed stock and rare heirloom produce.

Oregon
Rice

Lifetime

503-829-4844

Molalla, Oregon

Born 7/29 & 8/6/18 wiener/feeder AGH piglets available $75 each. Highgate Farm has been in our family since 1946. We've been bringing it back to a working farm since 2016. Our focus is on sustainably-raised and free-ranging heritage livestock on 60 acres of forested pastures - American Guinea Hogs, Irish Dexter Cattle, and Boer Goats. Rod and Patricia Rice website: highgatefarmproducts.com

California
Pena

530-921-3017

Happy Camp, California

American Guinea Hogs available, both registered breeding stock and unregistered butcher hogs.

Michigan
Gazdecki

Andrew Gazdecki

Porta Coeli Farm

517-206-9292

Grass Lake, Michigan

We are a large family with a small hobby farm. We grow our food making every attempt to function with an organic approach. We have two sows and one boar for breeding, and we had our very first litters in July of 2018.

Pennsylvania
Wagler

Jordan Wagler

Hilltop Hideaway Farm

570-250-3010

Rome, Pennsylvania

We raise pigs for breeding and for butcher.

Ohio
Everhart

440-864-7807

Grafton, Ohio

We are a small homestead we have a breeding trio. We currently have for sale; - 3 Gilts born June 6, 2019 (Midnight/Beast) -4 Boars/ 1 Gilt born July 16, 2019 (Belle/Beast)

Michigan
Laksonen

Richard Laksonen

Homestead 581

906-458-5014

Ishpeming, Michigan

Homestead Heritage Farm based in the Upper Peninsula of Michigan.

Virginia
White

Jesse White

Hidden Pond Farm

Paeonian Springs, Virginia

Pennsylvania
Ream

717-286-8967

Washington Boro, Pennsylvania

Oklahoma
Steele

Susan Howell & William Steele

Red Truck Farm

580-699-4380

Manitou, Oklahoma

North Carolina
Longhill

Mary Longhill

Hidden Spring Farm

336-376-1218

Snow Camp, North Carolina

PIGLETS FOR SALE! At Hidden Spring Farm in Snow Camp, NC, we primarily raise the heritage breed of sheep, Leicester Longwools. In the past year, we have started raising American Guinea Hogs and find these heritage pigs to be very friendly and docile, great foragers and good mothers. We currently have both male and female piglets for sale, born 6/19/2018, Celesky, Oberdorfer, Holly Brothers, Setty, Krum lines.

California
Bennett

Kate & Ray Bennett

Alpaca Posse Ranch

916-342-2236

Auburn, California

We have a small farm in Auburn, CA with AGH, mini Nubians and alpacas. We have a litter of AGH from registered stock that will be ready for new homes at the end of March!

Wisconsin
Hintz

Clare Hintz

Elsewhere Farm

715-774-3153

16550 Nicoletti

Herbster, Wisconsin 54844

Elsewhere Farm is a 40-acre farm located near the south shore of Lake Superior in Herbster, Wisconsin, 35 miles northwest of Ashland and 50 miles west of Superior. We began keeping AGH's in 2016 with a starting herd from Azsa Greiner's Old Beach Farm. We maintain a herd of about 30 pigs from three sows and a boar. DNC Amelia, from Setty stock, is our lead sow. We sell breeding animals and feeder pigs from May onwards, and pork starting at the end of September.

South Carolina
Starks

Jenny Starks

Belle Oak Natural Farm

864-420-4668

Piedmont, South Carolina

Bryan and Jenny are first generation farmers in the Upstate of South Carolina. We have three registered girls (one gilt and two sows) and one boar. All of our breeding AGH's are from top lineage. With every litter, we will register the best and the others will be listed as feeders. Our pigs work hard on the farm to clear land and provide the best fertilizer. We love this breed! Please check our website or email us with questions!

Arizona
Gale

Sarah Gale

Gale Family Farms

480-229-5554

Chandler, Arizona

New Mexico
Waldon

Annamarie Waldon

Waldon Family Farm

575-687-3022

Weed, New Mexico

We are a small hobby farm specializing in heritage breeds. Located in the Sacramento Mountains of New Mexico.

Illinois
Staley

309-371-3979

Seaton, Illinois

Arkansas
Ramsey

Christy Ramsey

Dripping Springs Farm

870-307-4436

Greers Ferry, Arkansas

Missouri
Ford

573-590-1650

Montgomery City, Missouri

Kansas
Bokay

Becky Bokay

End of the Road Family Farm

816-244-2928

Wathena, Kansas

We live at the End of The Road Farm in Wathena, KS. We have AGH, chickens, and katahdin sheep.

Tennessee
Rosti

Mary Rosti

Hidden Acres Farm

630-740-7363

Paris, Tennessee

Pennsylvania
Madden

Robert Madden

Nature Works Farm

724-769-3276

Homer City, Pennsylvania

We are a small family farm, mainly a plant nursery and vegetable producer. We also are raising purebred AGH's and Nigerian Dwarf Goats. Please contact me if you are interested in breeding stock and feeders. These hogs have great blood lines. Some with thick black hair, and a few with red tipped hair. If you have registered AGH's and want to trade piglets sometime shoot me an email. Thanks!

Wyoming
Habbyshaw

Nathan & Nicole Habbyshaw

Habby Valley Homestead

541-808-5405

Gillette, Wyoming

Welcome to Habby Valley Homestead! We are located in a beautiful little valley surrounded by cattle ranches just west of Gillette, Wyoming. We are a family of six...Nathan, Nicole, Ethan, Lillian, Wyatt, and Elli Darlene. Our family loves being out in God's creation; enjoying all that He has created for us. We love camping, fishing, hunting, gardening, animals, and now homesteading. We currently have one registered AGH sow and her gilt piglets who will be registered as well. We will be adding a registered herd sire for Spring 2020 litters and plan to raise and sell piglets for ourselves and others. We will be adding Heritage Breed chickens as we continue to expand our homestead. Feel free to contact us if you have any questions.

Ohio
Lloyd

Aullwood Audubon Center and Farm is a working educational farm in Dayton, Ohio. We specialize in raising heritage breeds and educating the public on conservation.

Maryland
Green

301-606-3403

Frederick, Maryland

We are a new homestead with a AGHA registered breeding pair that just had their first litter together. We will have 9 piglets for sale once weened (around middle of August).

Florida
Echo

Echo

Farm Manager: Andy Cotarelo

828-980-4347

17391 Durrance Rd

North Fort Myers, Florida 33917

Wisconsin
Schueller

Heather Schueller

Schueller Family Farm

262-210-0218

Sturtevant, Wisconsin

Maine
Delaware

Jon Delaware

Delaware Farmstead

207-649-2667

3 Somerset Ave

Fairfield, Maine 04937

Virginia
Shaffer

Jeffrey Shaffer

J&J Freedom Farm

757-894-4082

Temperanceville, Virginia

Wisconsin
Benner-Lederman

Candace Benner-Lederman

StoryBook Farm

608-214-3207

W2495 Greenbush Rd

Juda, Wisconsin 53550

Hi, Our family has recently sold our Dairy Cows and were just introduced to the American Guinea Hogs. We have been looking for some alternative farming options and have been farming organically the past few years and next year our entire farm will be certified organic.! We love the Guinea Hogs and plan to direct market organic hogs.