The list of members below only shows those members that are permitted and want to be listed. If you want your details listed then please ensure that you have met all of the necessary requirements for the organization and then check that the 'Show me in the Breeder List' option is checked in your profile. If you do not see the option there beneath the Password reset button, then you will need to Contact Us.
The breeder's list below can be searched by entering terms in the search box. Each term is required in the list entry for it to be displayed.
The map shows the locations of our members, but their contact details will only be displayed (when you click on the location) if they have chosen to be listed on this page.
Attention BUYERS
If you want to be sure you are getting a pure guinea hog, buy from a reputable breeder who is an AGHA member. Do not accept the animal without proper documentation. Piglets from a registered litter must show the permanent registration number on the AGHA form given to you. Any application to register a piglet or hog whose litter was not previously registered must have the parentage and their registration numbers listed on the form. Ask if the breeder if he/she is a member of the American Guinea Hog Association. Specifically ask if the boar and sow are AGHA registered. Our members abide by a Code of Ethics in dealing with the public and fellow breeders.
Loading Breeder List – Please Wait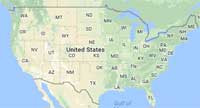 Click on the map above to view a map of AGHA members.
State
Last Name
Data
Maine
Bye
Washington
Miller

Started raising Guinea Hogs in 2021. Also, have Dexter cattle.

Ohio
Hull

Located in the hills of Jefferson County, Ohio Broken H Farm is dedicated to the concept of sustainability and respectful animal husbandry. Heritage breeds of poultry and the American Guinea Hog, Boer goats and call ducks are raised in a farmstead pasture based setting. The past is honored, the future is planned and the present is lived.

Arizona
Presley

Lifetime

Boisterous Cock Farmstead is a 40 acre homestead farm that is using swine and poultry to add organic matter back to the stripped soil of the high desert in SE Arizona. The AGH is our primary swine used in rotational and focused grazing to improve soil nutrient and moisture retention. Please contact us if you have any questions. Thank you

North Carolina
Vachon
Florida
Wsbk

Lifetime

WSBK (est. 1993) is a small farmstead in the Florida Big Bend area which is home to eight adult AGHs some "bacon bits" born March 2018, about 60 chicken, several horses, multiple barn cats and several dogs. ---------- Of the adult purebred AGHs, one boar is registered, all four sows are also registered. We also have an unregistered boar and two AGH barrows (for our own Camp Freezer). Now that we have established our ability to handle, breed and birth this breed, we are ready to begin a carefully planned breeding program of only registered AGHs. ---------- As of 23 March 2018, we tripled our current herd size with the birth of our first homegrown litter (3 boys, 3 girls) out of the unregistered boar and one of the two sows going partly back to the Sumrall herd. The other sow provided us with another unregistered litter of 7 on 23 March 2018 (4 boys, 3 girls). While we plan on keeping the first litter and grow them out for our own food supply, the second litter will be available for purchase as meat hogs. Please contact us if you are interested in any of those upcoming piglets. ---------- We are committed to the future of the breed and hope to contribute significantly by moving to AGHA registered stock only by the end of 2018.

Texas
Hohnstreiter

Lifetime

Jeremy & Amanda Hohnstreiter

Hohns Acres

Maine
Wood
Indiana
Neville

My wife, Amy and I raise American Guinea Hogs and love it. We have two excellent registered boars and breed three to six litters a year with farrowing happening in April. Most of our pigs end up being feeders which we have processed at a USDA inspected plant and we retail the cuts. The focus on our farm is on having very happy pigs with a natural diet. We occasionally have breeding stock for sale. http://www.redbudridgepork.com

North Carolina
Nelson
Alabama
House

Lifetime

We raise 100% AGH on 220 acres of pine and oak woodlands in West Alabama. While we primarily raise these hogs for speciality butcher shops and private customers, we occasionally offer registered stock. You can find us on Facebook as Friday Farms or Woodland Raised Swine. We currently have 3 registered boars and 4 registered sows in our breeding program. We hope to add another sow or two in 2021. We almost always have feeders since we only register the very best hogs born on the farm. Contact us if you are looking for feeder hogs (mostly barrows) or registered breeding stock. https://www.facebook.com/fridayfarmsal/ https://www.facebook.com/woodlandraisedswine/

New York
Wells Sr.

We are a small farmstead in upstate NY with a great love for the AGH. Our current breeding stock consists of Beardsley Bear and Phoenix Boris as our boars and Badflash Sage and Basil and 3B Betswine Ross as our sows. We currently have several breeding quality gilts available from last year's litters as well as some feeder quality pigs. We can be found on Facebook at https://www.facebook.com/3BFarmNY/

Massachusetts
Wright

Lifetime

June 2020 update- we have nineteen piglets on the ground from Mulberry and Corinna. Madeline is due July 2. Blackberry and Thimbleberry are due August 22. Currently accepting deposits for our July and August 2020 litters.

Idaho
Balavage
Kansas
Beyer
North Carolina
Peterson

Lifetime

Windy Willows Homestead is a small hobby farm located near Holly Springs, NC. We are lifetime AGHA members and have been raising AGH since 2014. Our first breeding pair, Pocahontas and John, came from Powhatan, VA and were unregistered. We now have only registered stock and have nothing but positive things to say about the breed!

New York
Shenk
California
Munroe
Georgia
Costner

Illinois
Grimm

Robert & Susan Grimm

237 W Terminal St

When my husband and I retired from the Army we began to piece together a little farm in Southern Illinois. My research led us the heritage breeds, and so to the American Guinea Hogs. We got our first little gal in 2009 and instantly fell in love with the breed. We raise and sell breeding hogs, butchering hogs, and hogs destined to live in someones barnyard eating mice, turning over compost piles and entertaining families.

New Hampshire
Dumont
Georgia
Decker
Missouri
Seitzinger

Seitzinger Family Farm a small homestead located in rural Peculiar, MO. We have a vision of heathy, pasture raised animals. With the use of natural feed and no antibiotics, we hope to fulfill the dream of supplying friends, family and community with a high quality, more natural food option. With a new found appreciation for American Heritage Breeds. We currently have American Guinea Hogs, Silver Fox rabbits and Rhode Island Reds. We also have Nigerian Dwarf goats, Runner ducks, an IPP gilt and a couple dogs and cats that call this farm home.

Maryland
Rozanski

Raising Registered American Guinea Hogs since 2014. Also raising Fine-fleeced Shetland Sheep, Miniature Dairy Goats, Sebastapol & Cotton Patch Geese, Belstville Small White Turkeys, Barred Rock and Speckled Sussex Chickens, Ancona and Silver Appleyard Ducks.

Illinois
Bishop

We are a small homeschooling homestead in Garden Prairie, IL where we have been raising AGH since 2016. We maintain one boar and two sows for our breeding stock and plan for a litter a year out of each sow and have seen some beautiful hogs come out of them in the years past. Theses friendly, easy going pigs have won our hearts.

North Carolina
Gabli

Lifetime

Our family farm focuses on sustainable practices and the ethics of Permaculture. We are currently raising American Guinea Hogs and cattle on pasture. Phone number is 336-423-3382 You can find us on Facebook https://www.facebook.com/pg/emeraldalefarms/about/?ref=page_internal.

North Carolina
Hunker

Lifetime

Matthew & Virginia Hunker

We raise American guinea hogs on pasture and through the woods. We feed non-gmo locally produced feed and let pigs be pigs. We constantly strive for the best pigs, and only a select few are allowed to become breeders, all the others become the best pork available.

Georgia
West

We are Daniel & Nina West. We own Danina Farms located in Mansfield, Ga. We have been raising American Guinea Hogs for 4 years. Our starter breeding stock came from Broad River Pastures. In the summer of 2017, we added a Sumrall line boar, BRP MS King Xerxes, to our breeding program. On our farm, we use sustainable and chemical-free practices in raising our livestock. Our herd of hogs are raised humanely on pastures with plenty of room to forage and be hogs. We currently have our breeding pair and feeders for sale as we are going to take a break from breeding.

New York
Mauro

We are a small farm with woodlots and pastures and clean drinking water that houses our registered boars, sows, gilts, barrows, and ever growing piglets. Our goal is to grow quality, naturally fed AGH meat to a handful of people wishing to enjoy this wonderful pork. With this goal in mind, we first select the top piglets for registration and sale to others for breeding stock. Our piglets selected for breeders must possess the docile personality of their parents, along with the solid build. We then select half our remaining stock for our returning meat customers who order at least one pig each year. These will be raised for 15 months and harvested in the following fall. And the remaining piglets are available for sale to others who wish to raise their own meat. These are usually castrated males as we keep the females that must be culled to grow as meat to ensure they are not bred. This year, we bred 2 sows and 2 gilts with our 2 proven boars. We currently have 3 gilts that will be registered and available for sale as breeders - they are the best from these litters and have COIs 7.6 and 10.9 with solid bodies and personalities. We have additional weaned and castrated piglets available for sale as feeder pigs. We always enjoy talking AGH with anyone interested in raising these special hogs that provide sustenance for our tables and enjoyment while we care for them.

Tennessee
Vincent
West Virginia
Mcdaniel

Lifetime

Almost Heaven American Guinea Hogs is taking a farm break. This breed is so special, they certainly will be a part of our next homestead in a few years.

Pennsylvania
Reinford

North Carolina
Ward

We are a small farm raising rare livestock to improve existing numbers and to preserve heritage breeds. We raise American Guinea Hogs and Jersey Giant Chickens. Our goal is to provide our community with sustainability of pure and healthy food and breed stock.

New York
Parker

We are a retired mailman and an long-time farm-girl. Over the years of hobby farming, the name Leep-At Farm has been on Ayrshire cattle, Alpine goats, Dexter cattle, and since our first litter last year American Guinea Hogs. During the years our interests and needs have changed with our children (all adults now) growing, and assorted health issues. We like the AGH for the convenient size and ease of handling, ours will follow for a scoop of sunflower seeds (or be distracted if we need to do something in the pen without piggy "help"). New litter born 8/2/19, there will be a couple for sale after weaning.

Michigan
Burgher

Lifetime

We are a Family Homestead and farm where we raise American Guinea Hogs and free range chickens naturally. We are enjoying selectively breeding our well-mannered AGHs in a way that showcases their illustrious pedigree. We harden our stock to the elements of the harsh Michigan weather for a healthy and robust crew of forest clearing AGH. We are happy to work with you on selecting the right group for your farm be it friendly bacon bits or a harty ground clearing crew. (Or both!)

Florida
Green
New York
Cramer

John Pauline & Kathryn Cramer

We own and operate the completely organic Domaine Champlain Orchard (7 acres, 260 apple trees of 9 varieties) in Westport, NY. We breed and use American Guinea Hogs as orchard pigs to clean up underbrush and apple drops under our trees and to keep down insect pest infestation. We presently have 14 American Guinea Hogs in residence. We are currently phasing out the Guinea Hogs part of our operation. The inventory of pigs we are wanting to sell is at https://tinyurl.com/domainechamplain.

Illinois
Gioja

I work in Sports Medicine/Orthopedics now, but I was born and raised on our farm. I chose to be different from my older siblings and raise pigs rather than ruminants. The docile temperament and smaller size of AGHs makes them fun to raise and not scary like my earlier commercial hogs. We brought our first breeding pair home in 2015. We sell the best pigs for breeding stock, being careful to have positive identification and accurate complete records for registration, and to procure health certificates if going out of state. Our pork customers rave about the tasty meat! We sell the whole, live animal and deliver it to the locker to be processed.

Indiana
Monroe

We started raising our own food when we moved to Indiana in 2010. After raising commercial hogs to butcher for a few years, we were introduced to AGH and fell in love with their qualities. We purchased our heard in 2015 as babies, and have immensely enjoyed having them. Great animals and wonderful quality pork.

Illinois
Dykstra

We have a small hobby farm in northern Ilinois. Livestock include smaller-sized heritage breeds...Guinea Hogs, Fainting Goats, Southdown Sheep, English Shepherds. We are fairly new to farming, after raising most of our kids in suburbia. I'm loving the change to fresh air and not as much taxi-mom volunteering...family is warming up to it slowly. Everyone loves the guinea hog pork and bacon, so the pigs are here to stay! 🙂

New Hampshire
Kerman

Texas
Mcdaniel

Lifetime

Jesse & Wendy Mcdaniel

JW Mcdaniel Farm

We have traveled and worked to procure diverse genetic lines in our herd to provide quality breeding stock for all needs. We have feeders of various age ranges as well has hogs ready or near ready for slaughter.

Kentucky
Dorminey

Lifetime

We are a small hobby farm raising AGH since 2010. Our breeding focus is on the stewardship of the nearly 100 year old Sumrall herd genetics. Nearly decimated in the 2000's, these guineas had not been mixed with any outside pigs in many years and retained their original primitive features, such as shaggy ears, semi turned up snouts, very short stature and broad hips and shoulders. They were outcrossed with other AGH lines to save the few that remained and we are now working to spread the genetics and restore their historic phenotype. Our other priority is stewardship of the last known descendent of Brown's Blue Boy, Maveric Esther, and carefully line breeding to bring out the rare blue genetic trait from Blue Boy whereby piglets are born blue (rather than born black and later turn blue).

Virginia
Moyer

Lifetime

Jim & Jacqueline Moyer

Old Crowe Farm

** Taking deposits for Spring 2021 registered breeder and feeder piglets ** (https://oldcrowefarm.com/heritage-livestock/american-guinea-hogs/buy-purchase/) At the Old Crowe Farm we raise the American Guinea Hog since it was well suited to our 130-acre pasture-based sustainable farm environment. We sell very socialized, registered breeding stock, as well as feeder stock when available. We specialize in selling breeding pairs and offer an AGH Mentoring Program at the farm (with Bed &Breakfast accommodations). Find us on Facebook (https://www.facebook.com/oldcrowefarm).

Massachusetts
Burke

Small homestead farm on 17 woodland acres in the heart of Boston's South Shore called Acres To Grow Farm. As a hobby farmer, Acres To Grow has been raising American Guinea Hogs for 7 years. They have been shown at the local county fair, sold as pet and some processed. One boar services are many females from the Sulbar line.

New York
Rowland

Feel free to contact me with general questions about Guinea Hogs. I love to talk hogs.

Indiana
Mahoney

Lifetime

Joyful Noise Home-N-Stead is conservator of the Hesters line of American Guinea Hogs. This is a small-boned variety of guineas with a rich history and featured in https://guineahogbooks.com/blog/ . We provide personalized service and mentoring. We are shepherds to a small flock of St. Croix Hair Sheep.

Kansas
Wessling

Hello, we have been raising AGH hogs long enough to know we really like them. Our farm is focused on Spanish Meat goats but the hogs fit into our grazing program and help us be a little more diversified. We focus on animals that are hardy and true survivalist. They must be able to be good moms and easy keepers. Our animals must also benefit our farm with substance and sustainability. We also like the beauty of our animals in a natural setting.

Oregon
Fackrell

Lifetime

Jason Paulson & Kirk Fackrell

Cascade Meadows Farm

Cascade Meadows Farm, near Portland Oregon, helped rescue American Guinea Hogs from near extinction in 2005, and was the first to import the breed to the Western US. We have a broad range of AGH genetics and one of the largest and oldest herds in America. We select toward friendly, healthy, good growing AGH, with natural resistance to disease and parasites. We have helped hundreds of small farms get started with American Guinea Hogs and love sharing our extensive knowledge with others. We guarantee our pigs and provide ongoing advice and support. We almost always have breeding stock and feeder pigs available and we welcome visitors (with an appointment). We specialize in providing breeding pairs and trios. All our hogs are 100% purebred, registerable AGH.

New York
Ingraham

Lifetime

Angela Ingraham

Flint and Steel Farm

Tucked into the hills in the Finger Lakes region, I have been raising Guinea Hogs almost 12 years and love them more each year. Breeding stock and organic feeder piglets available most of the year from several different lineages. Visitors welcome Look for Flint and Steel Farm on Facebook for pictures

Pennsylvania
Gurnsey

Lifetime

Our little piece of paradise is located in Western Pa. When we moved out of the city in 2016 our goal was to raise all our own food and AGH fit right into that plan. They are a great pig for the small scale homesteader, friendly and delicious! Never will we eat store bought pork again.

Alabama
Reaves
Massachusetts
Joyce

Crowover Farm is a smallholding in Ashburnham, MA. We raise American Guinea Hogs and strive to introduce AGH to the market so that our customers can discover the many fine attributes these animals possess.

Oklahoma
White

Lifetime

Our ranch is near beautiful Hayburn Lake where my husband Tim and I raise American Guinea Hogs, Kinder & Mini-Lamancha dairy goats, Emu's, Quarter & Mini horse's and Dark Cornish chickens. We love our Guinea Hogs sweet & gentle disposition . The meat has the best juicy taste and the fat is awesome to cook with and make soap that is wonderfull for your skin. Our Registered A.G.H.'s are bred for their awsome confirmation , friendlyness, An great mothering ability's so please give us a call (918-760-6279) to be put on our list for available pigs ,Thanks !

Texas
Hoinkes
Colorado
Brownstein

Lifetime

Alan & Meredy Brownstein

Windchime Farm

We began our American Guinea Hog adventure in 2018, and quickly fell in love with these amazing animals. Located on small acreage in the self-proclaimed "melon capitol of the world," our breeding stock consists of one very prolific young boar (his first two litters totaled 20 piglets) and two sows. As of July 2019, we will have 18 AGH piglets available, some of which are being evaluated for possible registration. Whether you're seeking registered breeding stock or just want to raise some of the best pork you'll ever eat, you can't go wrong with the American Guinea Hog!

Texas
Mcclendon
Oregon
Rice

Lifetime

Born 7/29 & 8/6/18 wiener/feeder AGH piglets available $75 each. Highgate Farm has been in our family since 1946. We've been bringing it back to a working farm since 2016. Our focus is on sustainably-raised and free-ranging heritage livestock on 60 acres of forested pastures - American Guinea Hogs, Irish Dexter Cattle, and Boer Goats. Rod and Patricia Rice website: highgatefarmproducts.com

Missouri
Carpenter
Ohio
Everhart

We are a small homestead we have a breeding trio. Available January 2022 Piglets April 2022 Piglets

Wisconsin
Hintz

Elsewhere Farm is a 40-acre farm located near the south shore of Lake Superior in Herbster, Wisconsin, 35 miles northwest of Ashland and 50 miles west of Superior. We began keeping AGH's in 2016 with a starting herd from Azsa Greiner's Old Beach Farm. We maintain a herd of about 30 pigs from three sows and a boar. DNC Amelia, from Setty stock, is our lead sow. We sell breeding animals and feeder pigs from May onwards, and pork starting at the end of September.

Kentucky
Black
Kansas
Bokay

Lifetime

Becky Bokay

End of the Road Family Farm

We live at the End of The Road Farm in Wathena, KS. We have AGH, chickens, and katahdin sheep. Our animals are all named and loved. They get to roam as they please (with limits), forage from the land, and live happy lives. We strive to make the AGH bloodlines better, stronger, healthier, and diverse all while giving all of our animals the best life we can possibly offer.

Wyoming
Habbyshaw

Nathan & Nicole Habbyshaw

Welcome to Habby Valley Homestead! Until just recently we were located in a beautiful little valley surrounded by cattle ranches just west of Gillette, Wyoming. We have now moved home to our family farm in southern Missouri, just outside of Mansfield. We are a family of six...Nathan, Nicole, Ethan, Lillian, Wyatt, and Elli Darlene. Our family loves being out in God's creation; enjoying all that He has created for us. We love camping, fishing, hunting, gardening, animals, and now homesteading. We have registered American Guinea Hogs. We have a breading trio including two sows - a mother/daughter duo and our boar, Paladin. Paladin is a beautiful boar and has thrown some nice babies so far. We plan to raise and sell feeder and registered piglets for ourselves and others. Feel free to contact us if you have any questions.

Maine
Huber

Itty Bitty Farm 980 US HWY 1 Columbia Falls, ME 04623 207-266-9134

Florida
Echo

Echo

Farm Manager: Andy Cotarelo

I am the Farm Manager at ECHO Global Farm in North Fort Myers, FL. We have a small 50-acre tropical agriculture demonstration farm where we demonstrate different conservation agriculture techniques and provide training for development workers around the world. We integrate animals into our farm as well and that is where the Guinea Hogs come in. We have a small herd of hogs varying from 4-8 depending on the season with two full-grown female sows.

Connecticut
Baker

We are a small family farm in Connecticut. We have one or two litters a year Our main focus is providing healthy, nutritious meat to family and friends while preserving a remarkable breed. On occasion we have breeding stock and feeders available.

Wisconsin
Schueller
Virginia
Robertson
Indiana
Cuneo

We love our AGH, we treat them well and they are socialized daily. Our stock is very friendly and easy to work with. We currently have a registered breeding pair. (Iggy and Ms Scarlett). Please contact if interested in seeing our breeding stock or to get on list for FALL 2021. Thanks! (All spring 2021 PIGLETS sold) Next expected farrowing: Piglets expected 1st week of August 2021. Contact us via

to reserve yours today! They sell very very quickly and most are claimed before farrowing.

Illinois
Smith
Ohio
Brown
Iowa
Place
Ohio
Frahlich
Virginia
Duke
New York
Frederick
Virginia
Vogel
Kansas
Eastep

We are a regenerative family farm and homestead located in Decatur County, Kansas. We raise AGHA Guinea Hogs, ADCA Dexter Cattle, Boer Goats, Icelandic Chickens and Coturnix Quail. We rotationally graze our animals and strive to raise them the way nature intended. We are proud members of the American Dexter Cattle Association, American Guinea Hog Association and the Livestock Conservancy.

Oklahoma
Christensen
Nebraska
Yates

Kansas
Lord
Virginia
Walker

We are a small homestead in Waterford Va.

Oklahoma
Mitchell
New Mexico
Miller
Oklahoma
Hildreth

Hickory Hill Farms we have a pair of registered AGH pigs, along with Dexter Cows and a few chickens.

Connecticut
Bennett
Florida
Laws

Maryland
Betley
Michigan
Konrad-Bevard

Lifetime

Tennessee
Hoover
Ohio
Rhinehart

Lifetime

We are a small permaculture guided homestead in Southwest Ohio.

Wisconsin
Mcginnes
Oklahoma
Branch
Oklahoma
Govert
Ohio
Martinez

Small family farm in Southern Ohio. We had our first litter and will have 3 gilts and one boarlet available Sept. 20th, 2021. As of May 8th, we have successfully had our second litter of 9. 4 boarlets, and 5 gilts. Facebook page is: Honey Punch Farms LLC.

Georgia
Shelton
Colorado
Schmid

We are small farm on the northeastern plains of Colorado. We have been raising AGH for about 3 years. Love everything about the AGH. Never knew pork could taste so good without seasoning!!

Oklahoma
Sewell

We are focusing on a self-sustaining homestead life. Our livestock focus is Nigerian Dwarf goats, Guinea Hogs, and chickens. The goats are a milk producing line. The pigs and chickens supply meat and eggs. We also have honeybees, gardens, and a young orchard.

Tennessee
Mullis
Pennsylvania
King

California
Tuvell

We are Cascade Valley Heritage Farm, a small farm in Chico, CA focusing on regenerative land management and heritage breed conservation, including American Guinea Hogs! AGH were our introduction to pigs, and we couldn't be happier with them. They are a joy to spend time with, are a great size, and easy on the landscape. We are excited to share our passion for these pigs with the rest of our community.

Texas
Bullard

Lifetime

We are a small farm in North Texas, just starting out in 2018. We grow vegetables and raise American Guinea Hogs and several Heritage Chicken Breeds. We aspire to be self sufficient as possible and help our neighbors have access to a better choice of food!

Tennessee
Keen
Delaware
Kline
Arkansas
Martin

Arkansas
Gurley
Vermont
Mcgovern

Vermont
Marshall-Carney

Tennessee
Teague
Florida
Griggs

AGH owner/breeder since 2021. Goal 1: feed family/food security, Goal 2: help the breed's survival through rigorous screening/selection for future registration and breeding

West Virginia
Graham

We're a small homestead in the hills of West Virginia. Specializing in boer goats, American Guinea hogs, chickens, and honey bees.

Pennsylvania
Warren

Maine
Minikis
Michigan
Wolter

Todd and Amanda had a back-to-the-land vision and started Terroir Farm. Terroir Farm is a 15 acre forest farm nestled among the pines, oaks, and maples of Northern Michigan. Chickens and guinea fowl scratch and peck in the shade of ferns while goats munch on maple saplings. American Guinea Hogs were the perfect addition to this mix, clearing areas of woods and leaving behind plenty of "presents" that the chickens find most interesting!

Ohio
Michalak
New Jersey
Skowronek

Lifetime

We are a small scale farm. We have Buckeye and Jersey Giant chickens, Coturnix quail, and just got started breeding American Guinea hogs.

Arkansas
Meeks
South Carolina
Latimer

Lifetime

West Virginia
Cockerham
Tennessee
Lane

Tennessee
Parsley

South Carolina
Montgomery
Missouri
Adams
Oklahoma
Mathis
Wisconsin
Bowman

We love American Guinea Hogs! Though still a small operation, we would like to offer Guinea Hog breeding stock, feeders, and pork as we are able. We love helping people get started raising their own food on the homestead.

North Carolina
O'donoghue
Iowa
Arthurs

We live on a small homestead just South of Des Moines. We love our pigs, chickens, and garden space! We had our first 2 AGH piglets in 2018. We loved their gentle disposition and foraging abilities. This year we bought our first breeding stock. Our plan is to have 1 Boar and 2 Sows, 2 litters a year opposite of one another.

Ohio
Davis
Texas
Allen
Illinois
Nye
New Mexico
Kennedy

Lifetime

Georgia
Allen
West Virginia
Willis

We are a small, veteran-owned farm serving God and our community by providing the best livestock and livestock produce we can. We have broiler and layer chickens, turkeys, ducks, geese, and American Guinea Hogs. We are currently breeding our hogs twice a year. Contact us to see if we have piglets available.

Pennsylvania
Schmalhofer
Texas
Roland
Maine
Holmes
North Carolina
Parker

New Mexico
Shannon
Pennsylvania
Maxwell
Kentucky
Watkins
Louisiana
Phelps
Oklahoma
Mcjunkin
Tennessee
Austin
North Carolina
Tyree

Oklahoma
Beteta
Florida
Johnson

We are a small farm in Havana, Florida. We focus on having a good breeding line of AGH with the Sumrall lines. Please feel free check out our website and message us with any questions you may have!

Ohio
Kimbler
Kentucky
Mcqueen